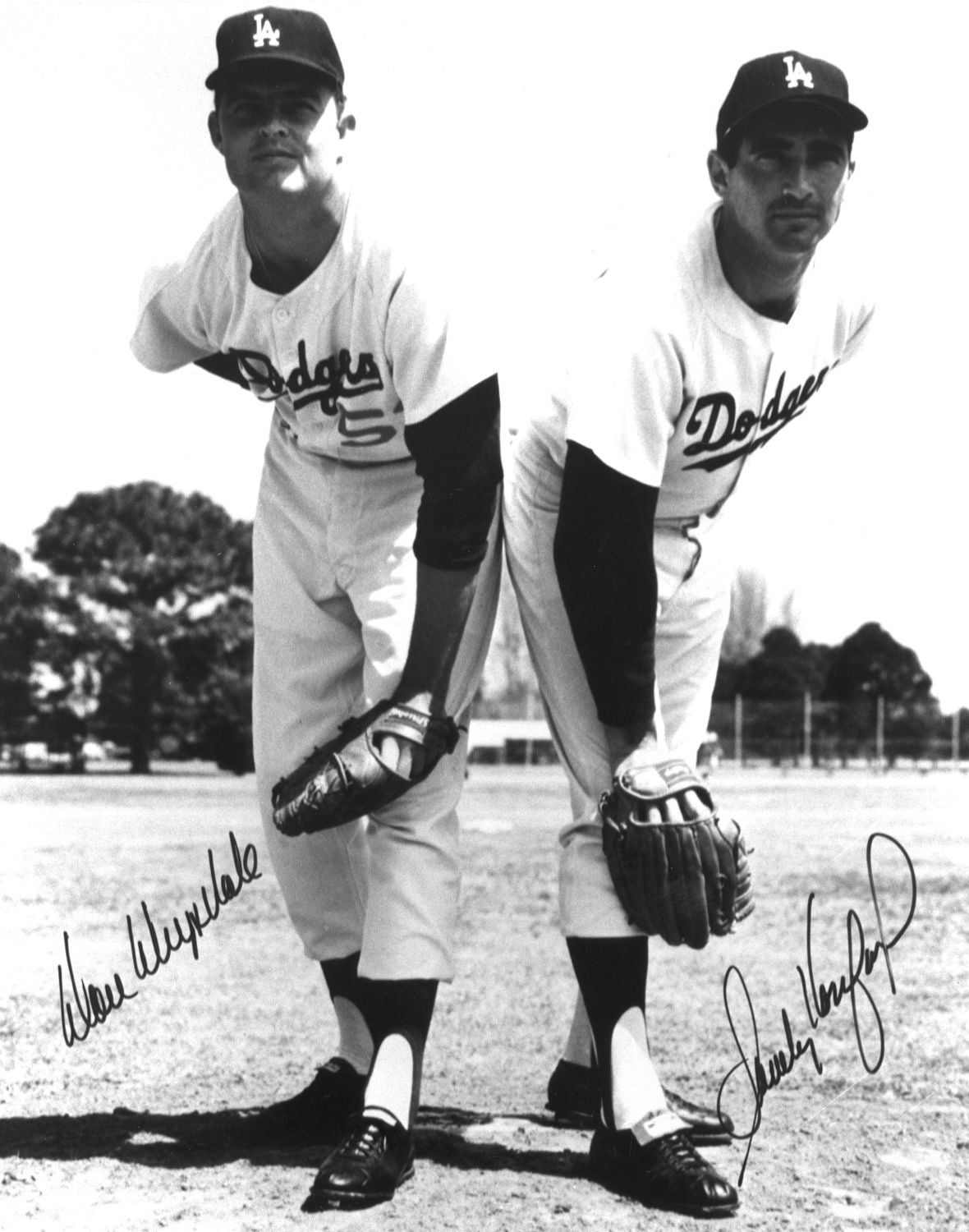 Once upon a time or 1966, Don Drysdale and Sandy Koufax held out and refused to show up for spring training. They were both looking for a better contract.
They held out for 32 days and signed eventually for $ 130,000 (Koufax) and $ 105,000 (Drysdale).
They Dodgers won 97 games and the NL pennant but lost to the Orioles in the World Series later that year.
Koufax was great: 27-9 with a 1.73 ERA & 27 complete games. On the other hand, Drysdale was a bit off form: 13-16 with a 3.42 ERA.