"Freedom is never more than one generation away from extinction. We didn't pass it to our children in the bloodstream. It must be fought for, protected, and handed on for them to do the same, or one day we will spend our sunset years telling our children and our children's children what it was once like in the United States where men were free." - President Ronald Reagan
Wednesday, April 01, 2020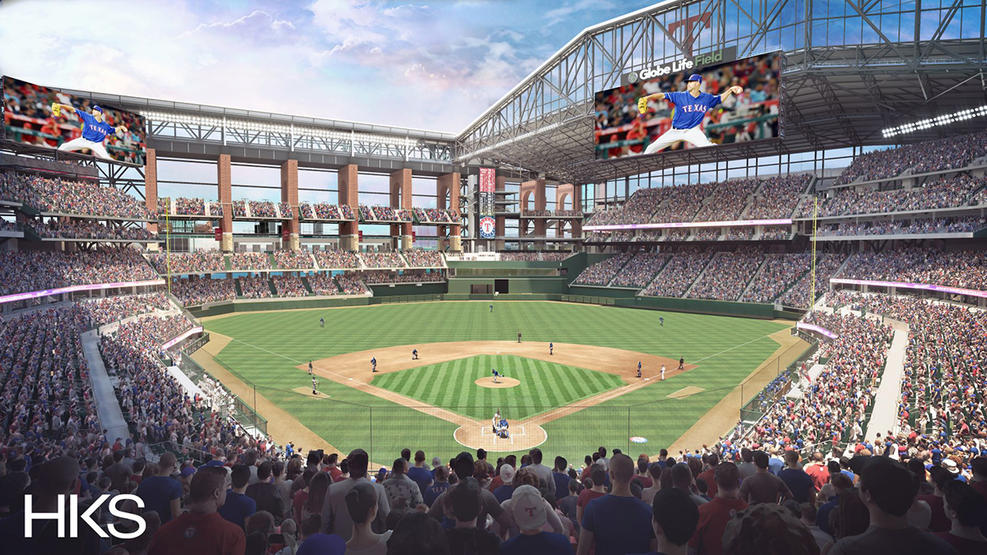 As we fight this coronavirus, we add another change to our schedule.
No baseball today. Worse than that, our new beautiful stadium with a retractable roof will have to wait for a game. Ironically, the roof, designed for our summer heat, would have come in handy today because of rain in our forecast.
When will we play ball? The sooner the better, because April without baseball is something that I've never experienced.
"I had so many dreams about opening the new stadium and how pumped we are," Andrus said. "We are still going to be pumped up until the actual Opening Day. Not only for us but for the fans. Going to social media, you can see how sad they are. We are all in the same boat, not only as a player, but fans, they are having an even harder time than us."

The Rangers had other events planned at Globe Life Field leading up to Opening Day. Chris Stapleton and Willie Nelson were scheduled to give a concert there on March 14, followed by exhibition games last week against the Cardinals and against Rangers Minor Leaguers. All were canceled.

Matwick said the Stapleton/Nelson concert would have been great but was designed to set a construction date to finish the project. The exhibition games were trial runs for all ballpark operations.

"Our intent was not to oversell those things," Matwick said. "We wanted to save all the pageantry for Opening Day."

The main focus now is to catch up on some roof tests that were put on hold, not by health concerns but because of rain over the past 10 days.
Well, we will all have to wait for baseball. Hopefully, it won't be long!
Posted by

Silvio Canto, Jr.
Post Link ---> 7:24 AM

PLEASE SUPPORT OUR BLOG AND RADIO SHOW
FOLLOW MY BLOG
LISTEN TO OUR RECENT SHOWS
Check Out Politics Podcasts at Blog Talk Radio with
Silvio Canto Jr
on BlogTalkRadio
SUBSCRIBE TO OUR BLOG