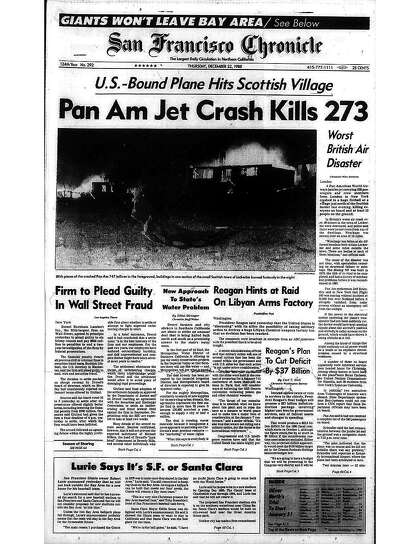 Pan Am Flight 103 from London to New York explodes in midair over Lockerbie, Scotland, killing all 243 passengers and 16 crew members aboard, as well as 11 Lockerbie residents on the ground. A bomb hidden inside an audio cassette player detonated in the cargo area when the plane was at an altitude of 31,000 feet.
We later learned that Libya was behind the terrorist act.
In 2011, Qaddafi met justice for the death of those innocent people in 1988.