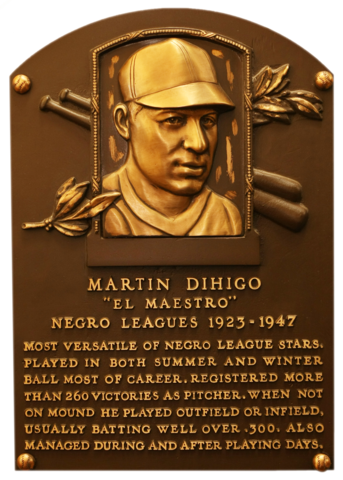 We remember today the life and times of Martin Dihigo, the great Cuban player and member of the Baseball Hall of Fame.
Dihigo was born in 1

905 and played in the Negro Leagues from 1923-47.
Dihigo was 42 by the time that Jackie Robinson b

roke "the color line" in 1947.
We do know that Buck Leonard, the legendary player and manager of the K

ansas City Monarchs said this:
"

He was the greatest all-around player I know. I say he was the best player of all time, black or white. He could do it all."
He
hit .304 over a 12 year
career in the Ne
gro Leagues.
Click below for our show with Fernando Hernandez: