"Freedom is never more than one generation away from extinction. We didn't pass it to our children in the bloodstream. It must be fought for, protected, and handed on for them to do the same, or one day we will spend our sunset years telling our children and our children's children what it was once like in the United States where men were free." - President Ronald Reagan
Monday, August 06, 2018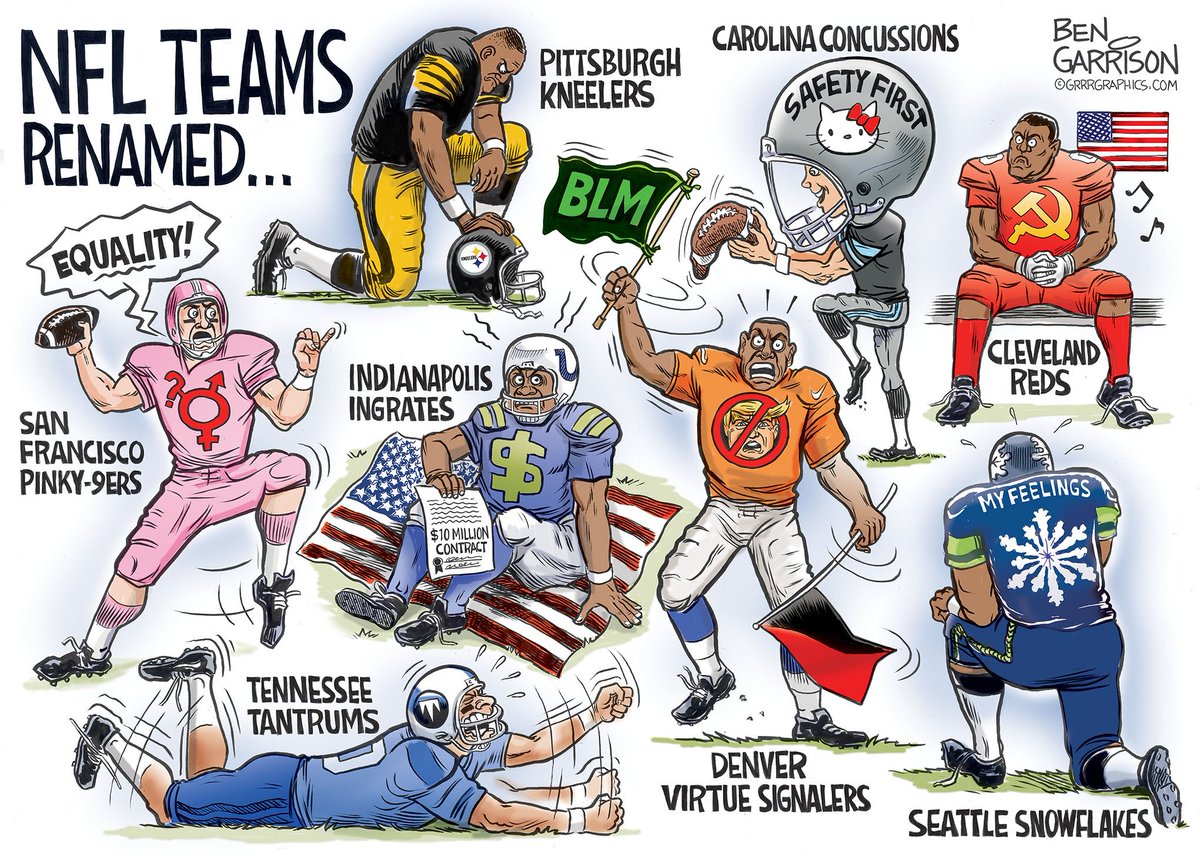 Like some of you, I like Hall of Fame speeches. They connect us with old favorites who bring back memories of this sport or that.
Over the years, the speeches have been about parents, a special coach, or just the thrill of doing something most of us dream of doing.
Along with his gold jacket, Moss sported a black tie with the names of a dozen black men and women , who were either killed by police or died in police custody, printed in gold letters. Some of the names included: Eric Garner, Freddie Gray, Sandra Bland and Michael Brown.
Yes, we regret any loss of life, but Randy Moss needs to go the extra yard.
He overlooks the real "black-on-black crime" crisis tearing up inner cities like Baltimore and Chicago.
Yes, blacks are killing each other, but nobody talks about that problem.
Maybe the topic is on mute because it's happening in areas where Democrats run everything. Baltimore has not had a GOP mayor since Theodore Roosevelt McKeldin left office months after the Orioles swept the Dodgers in the 1966 World Series!
At the same time, where is the NFL? Where is the NFL commissioner who explains that politics is on your time rather than company time?
Maybe fans will forget Randy Moss's speech. Maybe people are so eager for TDs and tackles that they will forget another episode of mixing politics with sports.
Maybe it's too early to tell, but the NFL Hall of Fame had bad ratings.
So who is telling the NFL that these speeches are making fans happy? I don't know, but maybe the NFL should check out what baseball is doing. Patriotism is in style over at the diamond, and fans seem to like it.
Posted by

Silvio Canto, Jr.
Post Link ---> 10:30 PM

PLEASE SUPPORT OUR BLOG AND RADIO SHOW
FOLLOW MY BLOG
LISTEN TO OUR RECENT SHOWS
Check Out Politics Podcasts at Blog Talk Radio with
Silvio Canto Jr
on BlogTalkRadio
SUBSCRIBE TO OUR BLOG