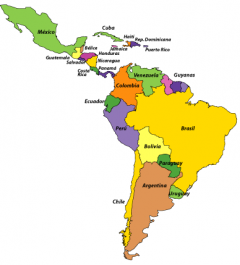 CLICK THE LINK BELOW TO LISTEN TO THE SHOW:
The challenges facing leaders in Latin America in 2017 01/04 by Silvio Canto Jr | News Podcasts
:
Guest: Fausta Rodriguez Wertz, editor of Fausta's Blog........we will look at the state of leadership in Latin America.........Brazil and corruption........Pena-Nieto in Mexico in a very weak position because of increases in gasoline prices and more violence....more investigations of ex-President Fernandez in Argentina........the future of Raul Castro in Cuba.......Colombia and President Santos after the FARC negotiations.........Venezuela and the collapse of the economy............and other stories......
---
Tags:
Leadership challenges for Latin America leaders, Venezuela and Maduro, Colombia and Santos, Cuba and Raul Castro, Argentina and Macri, Brazil and corruption, Mexico and Pena-Nieto To share or post to your site, click on "Post Link". Please mention / link to the My View by Silvio Canto, Jr. Thanks!