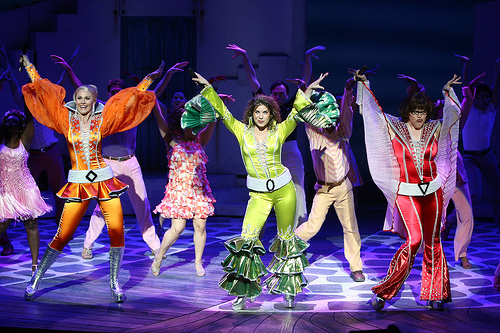 Just heard that Mamma Mia will be playing on Broadway for the last time:
On Saturday, the Abba jukebox musical "Mamma Mia!" will close on Broadway after 14 years of body-hugging jumpsuits, chest-baring chorus boys and singalongs in the aisles. It will have played 5,773 performances, making it the eighth-longest-running musical in Broadway history, surpassing "Rent" and "Fiddler on the Roof."
I did not see the Broadway show. The movie was OK. I should that the music was great and the movie was OK.
We congratulate the administration for a great run. I understand that the show will go on in London.
---