"Freedom is never more than one generation away from extinction. We didn't pass it to our children in the bloodstream. It must be fought for, protected, and handed on for them to do the same, or one day we will spend our sunset years telling our children and our children's children what it was once like in the United States where men were free." - President Ronald Reagan
Friday, June 08, 2018
Posted by

Silvio Canto, Jr.
Post Link ---> 11:00 PM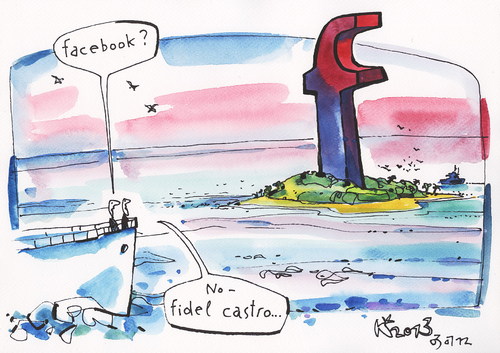 We have learned that Senator Jeff Flake of Arizona visited Cuba. According to news reports, he was there with a businessman:
The meeting was the first with an American government guest since taking office for Díaz-Canel, who remains subordinate to the country's leader, dictator Raúl Castro.

Joining Flake in Havana was the chief executive of Google, Eric Schmidt, who encouraged Communist Party leaders to allow internet companies to seek greater profits on the island.

During a brief press engagement with Schmidt, Flake praised Díaz-Canel and stated he had a "good meeting" with him. "We are hopeful for the future if we can have more connectivity, more travel, more meetings with Cubans and vice versa," he told reporters.

"It was certainly a friendly meeting with the president, he very much … he's an engineer and was certainly, talking about this subject, was very fluent in what is needed in Cuba and the benefits that come from greater connectivity," Flake said.
Well, that's nice. We are so thrilled to hear that Cuba's "engineer turned president" is fluent with the internet and the benefits of greater connectivity.
Of course, the problem is that everyone in Cuba knows the benefits of connectivity.
It means that more Cubans will have a chance to "chat" with their families in the U.S. or with each other in Cuba.
It means that government dissidents at point A can communicate with others at point B.
It means that free online newspapers can compete with the state media.
So everyone knows about the benefits. The problem is that the Cuban government understands the risks of letting people communicate.
Senator Flake should call for freedom in Cuba rather than give legitimacy to a man who was never elected and represents a one-party state.
Posted by

Silvio Canto, Jr.
Post Link ---> 10:30 PM

PLEASE SUPPORT OUR BLOG AND RADIO SHOW
FOLLOW MY BLOG
LISTEN TO OUR RECENT SHOWS
Check Out Politics Podcasts at Blog Talk Radio with
Silvio Canto Jr
on BlogTalkRadio
SUBSCRIBE TO OUR BLOG