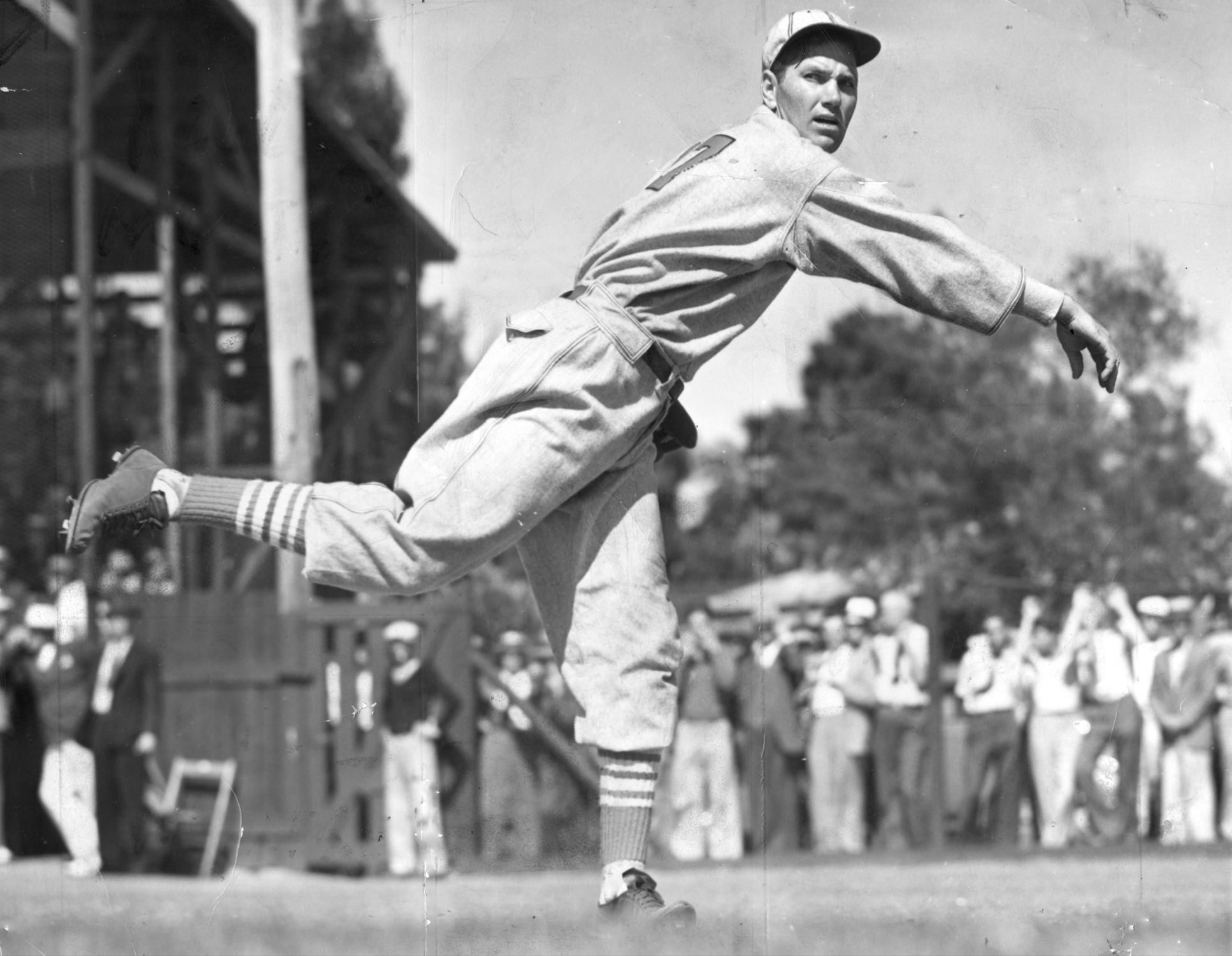 Dizzy Dean was born in Lucas, Arkansas on this day in 1910. He died in 1974.
Dizzy broke with the Cardinals in 1930 and joined the starting rotation in 1932 winning 18 games with a 3.30 ERA.
During seven seasons with St. Louis, Dizzy Dean was one of the greatest pitchers of his era: 134 wins, 2.99 ERA, 141 complete games and he also saved 31 games.
Dean was the NL MVP in 1934 when he won 30 games. He came in second in 1935 & 1936.
Due to an injury in 1937, Dean won only 16 games before retiring in 1941.
Dizzy Dean was elected to The Hall of Fame in 1953.
Dizzy's Cardinals were also known as "The Gashouse gang" in the 1930's: