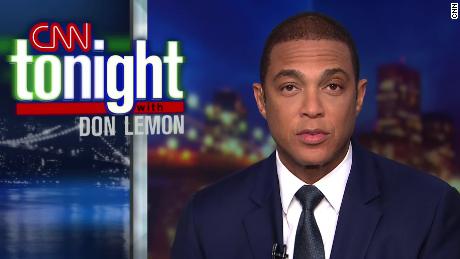 On a scale of 1 to 10, let's give Don Lemon a 1 on terrible ratings and a 10 on a bad case of Trump Derangement Syndrome.
A few days ago, Lemon's TDS was out in the open again. He mocked President Trump and his voters. He laughed when the guests called us ignorant and everything else in the book.
Why did he do it? My guess is that he can't control himself. They can't speak two words without attacking or mocking President Trump or his voters. It's mental!
Does Mr. Lemon understand that he is helping President Trump? In fact, he is, as we see in this post from Katherine Timpf:
By Tuesday night, Lemon was receiving considerable backlash over the clip — prompting him to address the controversy on his show:

Ask anyone who knows me, they'll tell you — I don't believe in belittling people, belittling anyone for who they are, what they believe. During an interview on Saturday night, one of my guests said something that made me laugh. And while in the moment, I found that joke humorous. And I didn't catch everything that was said.

"Just to make it perfectly clear," he added. "I was laughing at the joke and not at any group of people."
That's cute, Don, and also very dishonest! Of course, he was laughing at the joke but the joke about the stupid people who voted for Trump.
Like many of you, I get frustrated when we give people like Don Lemon so much attention. He has very little influence and his guest list confirms it. In other words, you are really struggling for seriousness when you invite guests known only to the host. What serious conservative goes on that show? Why waste your time?
As for CNN, I don't know who is selling advertising over there but a network drawing little audience would be better served not going out of its way to mock 63 million Americans.