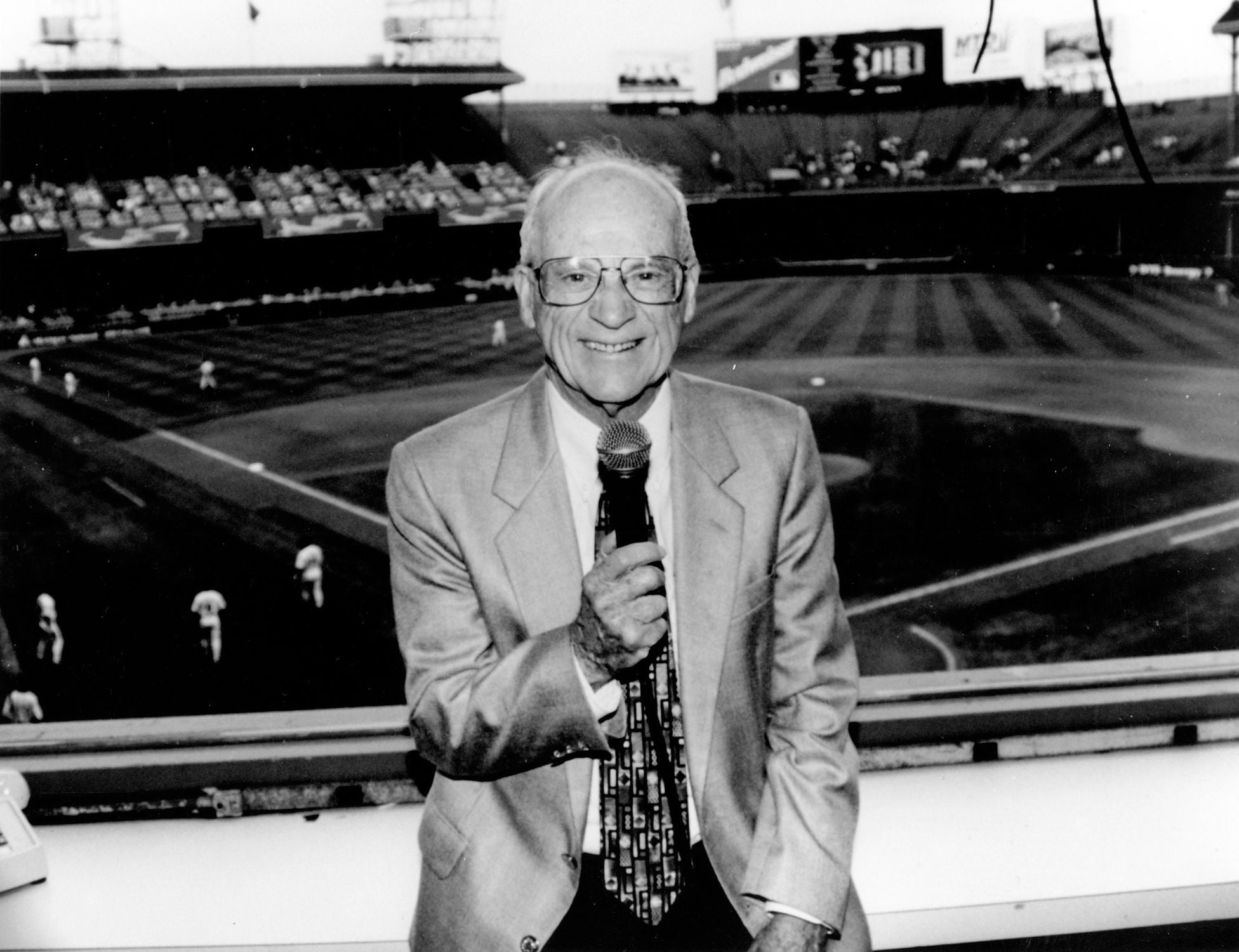 Ernie Harwell was born on this day in Washington. Georgia, on this day in 1918. He died in 2010 at age 92.
You don't have to be a Detroit resident or Tigers' fan to love Ernie Harwell.

Before ESPN or Internet radio, we had to stay on top of pennant races by going to the backyard and listen to a radio signal far away.

In the late 70's, the Orioles, Red Sox and Yankees had some great pennant races.

I would often keep up with Boston or New York by catching their games against Detroit.

I fell in love with Ernie Harwell's style and that wonderful way that he described how a fan caught a foul ball. ("That ball was caught by a fan from Grand Rapids" or whatever.....it was really cool and quite a lesson on Michigan geography for the listener from another state!)

Ernie Harwell. We loved your work!