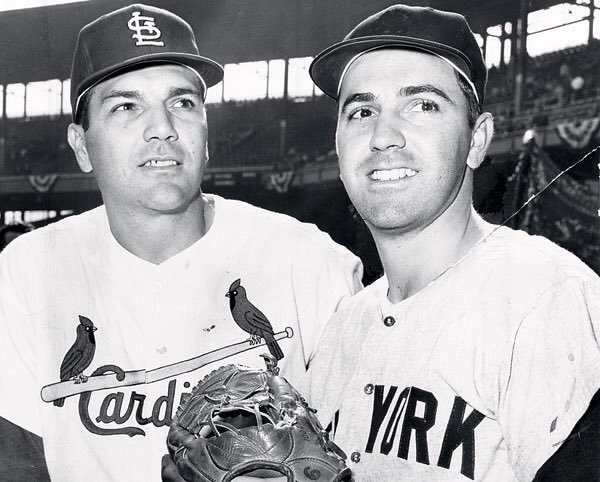 As a boy, I remember the Boyer brothers playing third base in New York and St. Louis.
Back then, there was no ESPN so we read box scores, the weekly Sporting News or ran home to watch the afternoon games.
Want some brother trivia? The Boyer brothers hit home runs in game 7 of the 1964 World Series.
As I recall,
Ken Boyer
was a pretty good hitter: .287 BA with 282 HR & 1141 RBI. He was the 1964 NL MVP.
Clete had the misfortune of playing third base when Brooks Robinson was winning gold gloves.
Clete hit 162 career HRs at a time when 20 HRs was a pretty good year. He
played
in five straight World Series with the Yankees, 1960-64!