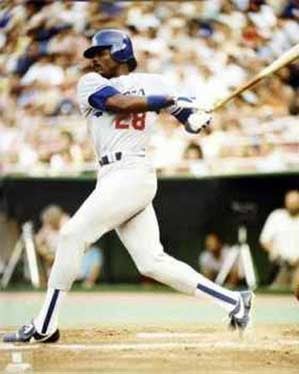 We say happy birthday to Pedro Guerrero who was born on this day in 1956.
Was Pedro Guerrero the first Dominican player from San Pedro de Macoris in the Dominican Republic? I don't know the answer but there weren't that many back in the early 1980s when Pedro broke in with the Dodgers.
Pedro was a very consistent hitter: .300 batting average, 215 HR & 898 RBI. He hit 125 HR over a 5-year span with LA.
Happy birthday to a guy who was a very tough out!
P.S. You can listen to my show (Canto Talk). If you like our posts, click send, and drop a dime here.