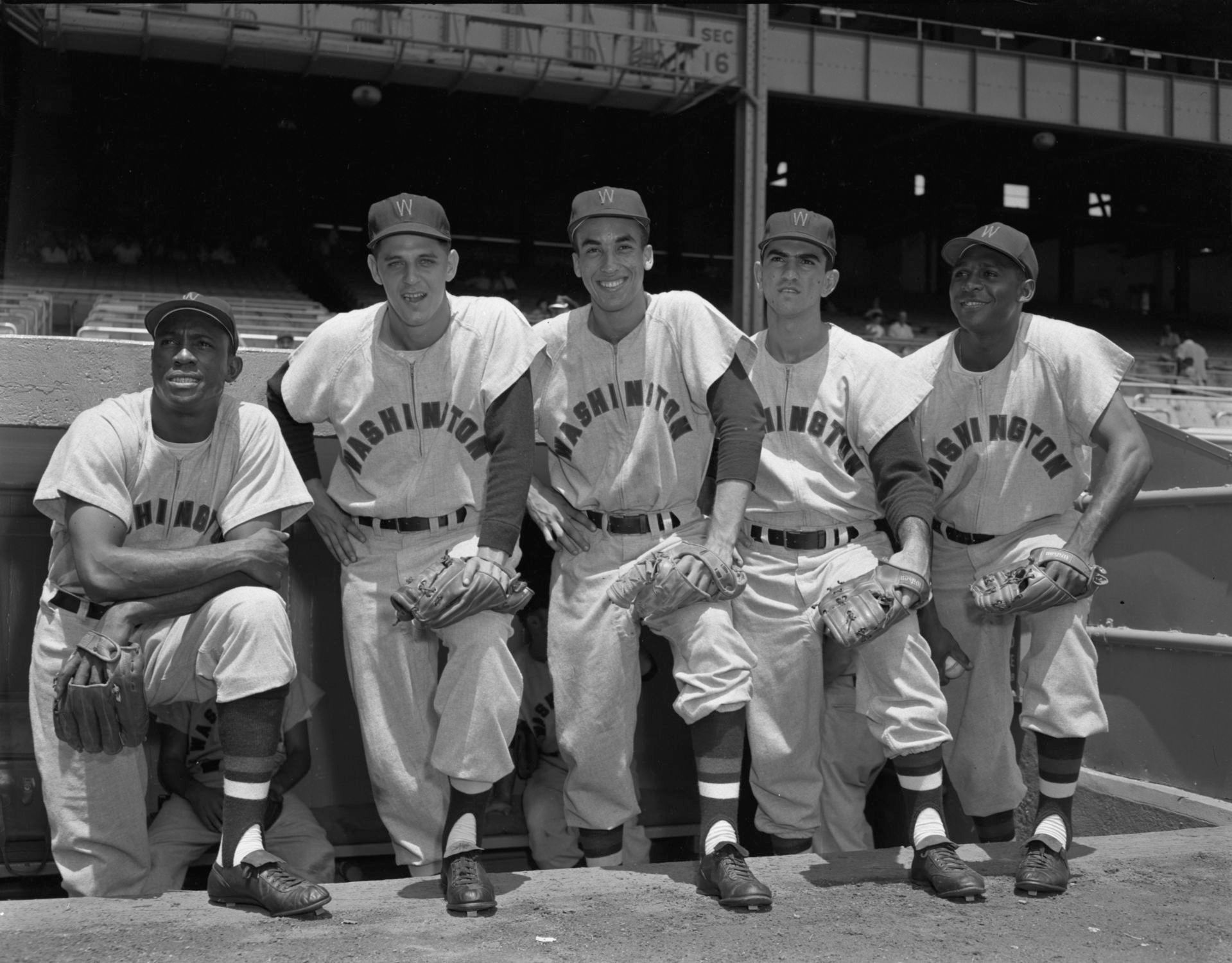 We remember Juan Delis who was born in Santiago de Cuba on this day in 1928.

In the 1950's, Juan was one of many Cubans who played with The Washington Senators.

In this photo, Juan (to the right) joined Carlos Paula, Pedro Ramos, Jose Valdivielso and Camilo Pascual in the 1955 team. Of course, Ramos and Pascual became very successful major league pitchers.
Delis was around one season as a utility infielder playing in 5 different positions. He hit .189 in 54 games. He played with Marianao in Cuba and in Mexico's Pacific Coast League.
We don't remember Juan as a star player but he was an inspiration to many others who played later. Delis came along at a time when there were only 16 major league teams. In other words, it was a lot more difficult to make a major league team before expansion.
Delis died in Cuba in 2003.