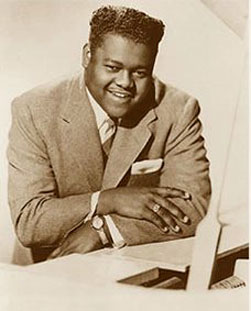 We remember Antoine
Domino, the great Fats Domino who was born in New Orleans on this day in 1928. He died in 2017 at age 89.
He was one of the early rockers and best entertainers ever. Some of his hits were:
"Blue Monday", "Blueberry Hill" , "Ain't that a shame" and "Walking to New Orleans".
You have to check out one of his many hits.