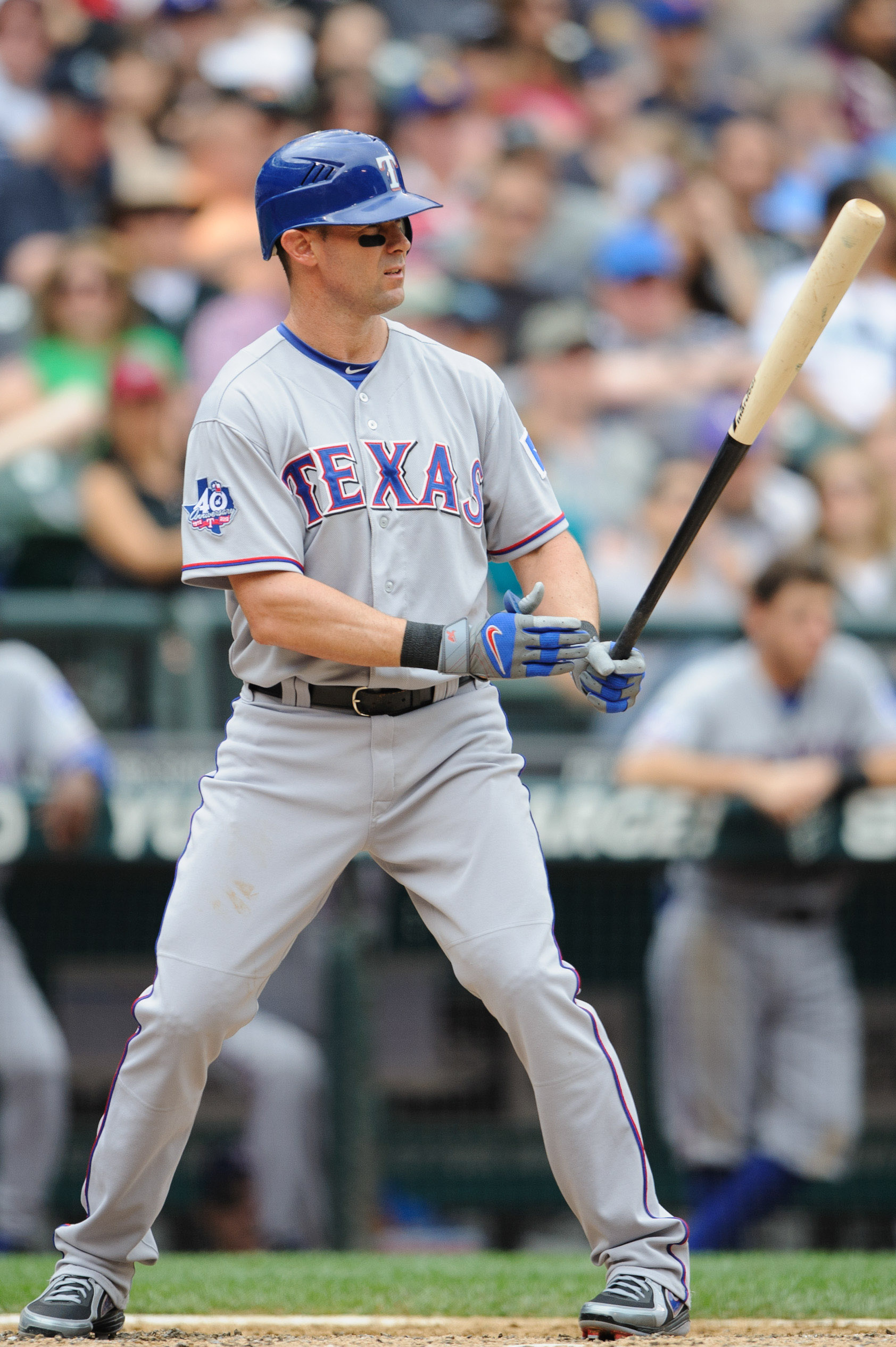 Michael Young will be up for a Hall of Fame vote in a couple of years. He probably won't make it but will get a lot of votes.
During his time in Texas, Young was a consistent hitter and won a few Gold Gloves: .300 average, 2,375 hits, 185 HR & 1,030 RBI.
Again, he won't make it but Young was a really good player.