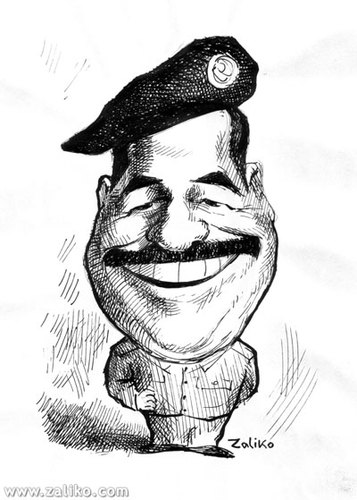 We remember this article from June 2006:
"A newly released document appears to provide evidence that in 1999 the Taliban welcomed "Islamic relations with Iraq" to mediate among the Taliban, the Northern Alliance and Russia, and that the Taliban invited Iraqi officials to Afghanistan.



The document, captured in Iraq but never before seen by the public, offers glimmers of new insight at the

Pentagon's Foreign Military Studies Office

Web site. The FMSO is a research and analysis center under the U.S. Army's Training and Doctrine Command.




This particular document mentions two men with similar names, each with ties to Pakistani religious schools known as madrassas, Jihad training camps, the Taliban and Al Qaeda.
These documents, as well as Saddam's track record between the 1991 cease fire and March 2003, made a strong case that he was a terrorist up to no good.
It's a shame that this whole issue was politicized by the Democrats.
It's a shame because it was Democrats who told us that Saddam had WMD's, ties to terrorism and represented a threat to all.
After all, we remember what Senator Hillary Clinton, and other Democrats, said on the Senate floor during the Iraq debates. We also remember President Clinton and VP Gore making the case against Iraq in the late 1990's.
Saddam was a terrorist. Saddam had strong ties to terrorism. Last but not least, the UN was too corrupt to do anything about it.