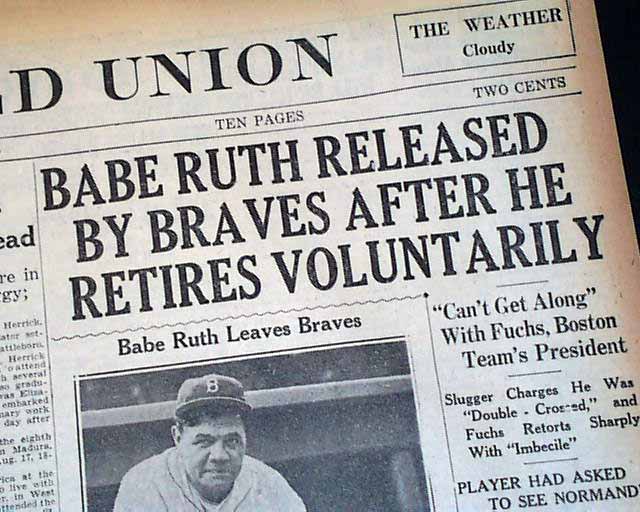 Babe Ruth retired from baseball in 1935.
He did not finish his career with the Yankees.
Ruth played his last season with the Boston Braves. He hit # 714 in Boston!
Without question, the most significant baseball player of all time. I am not saying that he was the best player but was the game's greatest personality.
P.S. You can listen to my show. If you like our posts, please look for "Donate" on the right column of the blog page.
---