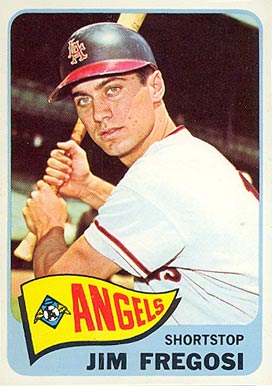 We
remember
Jim Fregosi, who was born in San Francisco on this day in 1942. He died in 2014.
Jim broke with the Angels in 1962 and was one of the first stars of the expansion team. Later, he managed them to their first AL West title in 1979.
Jim is also the answer to the question: Who did the Angels trade for Nolan Ryan after the 1971 season? The Mets did not think that Ryan would be ever be a consistent major league pitcher. They saw Fregosi as a veteran who could work with their young team.
Jim Fregosi was one of those baseball cards that my brother and I collected. He was also a very good player!