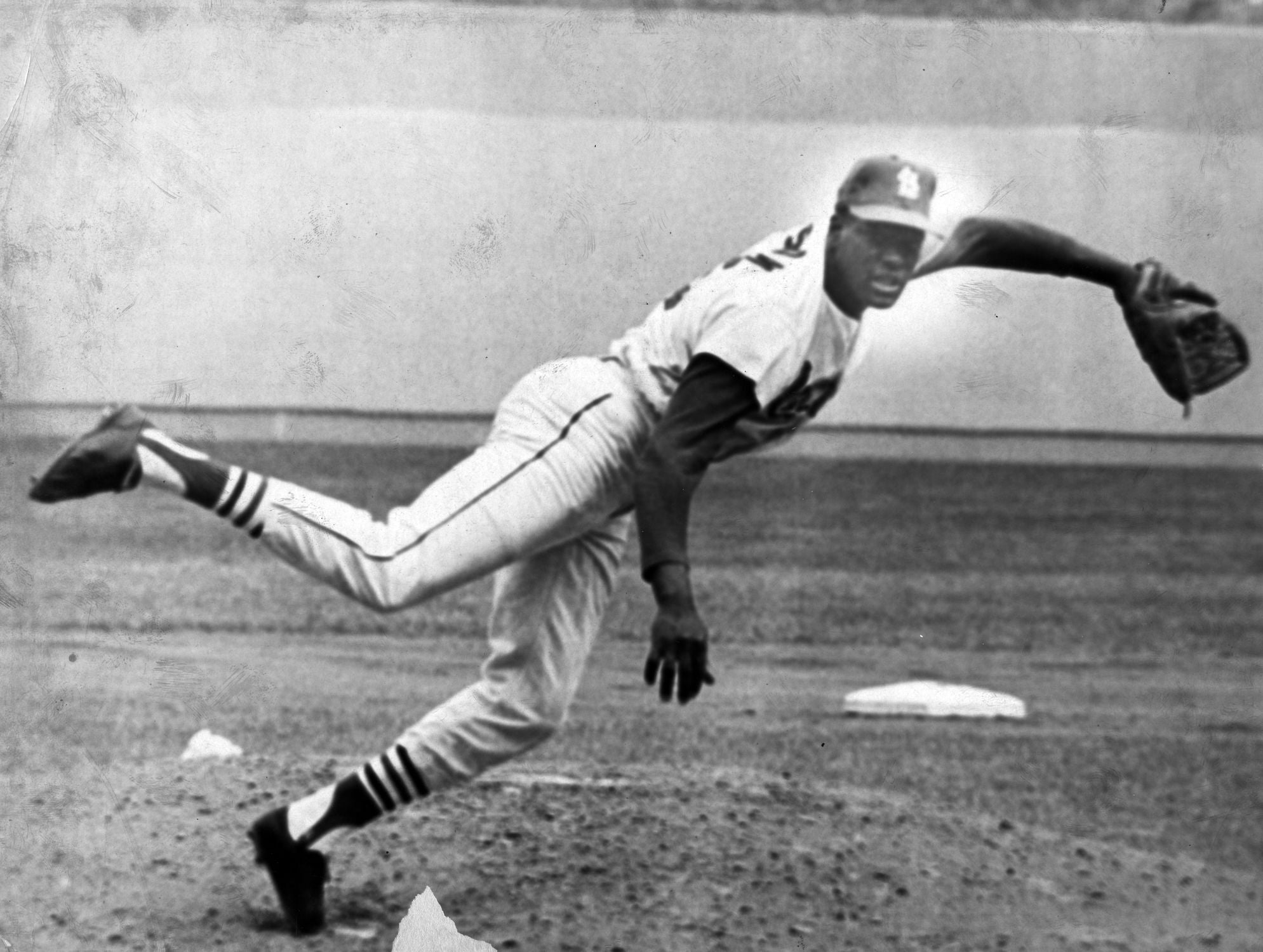 We say happy birthday to Bob Gibson. He was born in Omaha, Nebraska, on this day in 1935. He became one of the greatest pitchers in MLB history.
Gibson won 251 games with a 2.91 career ERA! He pitched 56 shutouts with 255 complete games.
In 1968, he won 22 with a 1.12 ERA and 13 shutouts!
Gibson became a Hall of Famer in 1981.
---
Tags:
Bob Gibson
To share or post to your site, click on "Post Link". Please mention / link to the My View by Silvio Canto, Jr. Thanks!