"Freedom is never more than one generation away from extinction. We didn't pass it to our children in the bloodstream. It must be fought for, protected, and handed on for them to do the same, or one day we will spend our sunset years telling our children and our children's children what it was once like in the United States where men were free." - President Ronald Reagan
Friday, August 31, 2018
We have not seen the details of the U.S.-Mexico trade agreement. So let's wait for the text to make a final conclusion.
Nevertheless, we can say a couple of things.
First, it could be better for U.S. workers than NAFTA, as Vox points out:
So far, the new United States-Mexico Trade Agreement seems a lot like NAFTA, though Canada has yet to opt in as it continues negotiations. Agricultural products would remain tariff-free under the new deal, and there is still no required renegotiation every five years (which Trump wanted).

It would be harder, however, for businesses to claim harm from unfair trade practices.

But there is one striking difference from NAFTA: The new pact includes several labor rules meant to benefit workers on both sides of the border.

For example, Mexico has agreed to pass a law giving workers the right to real union representation, and to adopt other labor laws that meet international standards set forth by the United Nations.

American auto companies that assemble their cars in Mexico would also need to use more US-made car parts to avoid tariffs, which would help US factory workers.

And about 40 percent of those cars would need to be made by workers earning at least $16 an hour — three times more than Mexico's minimum wage.
My translation: Both sides got to claim victory. President Trump and incoming Presidente Andrés Lopez-Obrador will both claim that they are protecting their workers. Please remember that both men ran against NAFTA because it was a lousy deal! Both men are also strong nationalists.
Also, what I hear from Mexican businessmen is that everyone south of the border wants President Trump to stick it to China.
My second point is that this deal shows significant pragmatism on the Mexico side. They may not like President Trump's style but they love what he is doing for the U.S. economy. It's obvious that a U.S. economy growing at 4% or better is "muy bueno" for Mexico.
So what happened? The Mexicans love their new "amigo" up here or the one who is creating jobs and allowing U.S. citizens to buy more avocados and lots of other things "Hecho en Mexico".
Thursday, August 30, 2018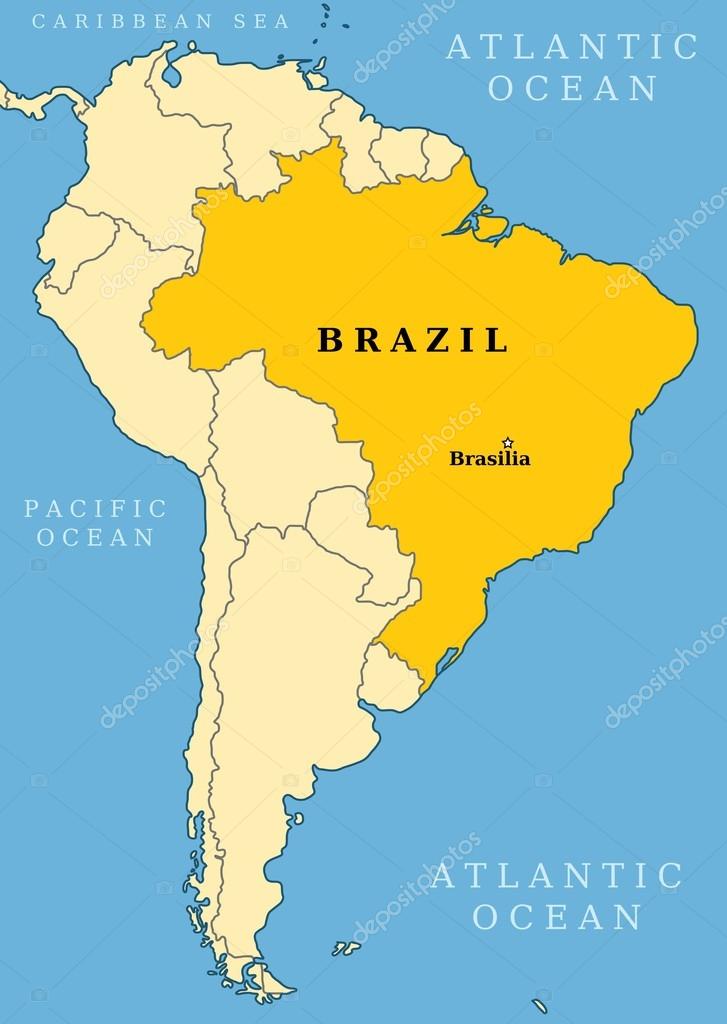 — Silvio Canto, Jr. (@SCantojr) August 30, 2018
Maybe I'm too "clever by half," as the British say.
Or thinking too much! (Remember that I was not a Trump supporter in the primaries, and he proved me wrong every time.)
Or maybe I've finally figured out how President Trump works.
We have a family member who is a successful magician. He once quoted Ben Okri:
"The magician and the politician have much in common: they both have to draw our attention away from what they are really doing."
Over the last few weeks, we've seen the President attack the attorney general "tweet by tweet". They are even talking in the U.S. Senate about replacing Sessions with a tougher Attorney General.
What if the whole thing is a show? Let me explain.
AG Sessions is the current leader for the Time person of the year, with the headline about "the man who wouldn't be pushed around by President Trump".
The left is suddenly in love with the quiet man from Alabama. He is going to save us from Trump or something like that. The AG is now the check on Trump.
As President Trump and AG Sessions go back and forth, the DOJ is in fact investigating the Clinton Foundation. Furthermore, the DOJ is also looking into the FBI and the Clinton emails case. And there are further reports from Inspector General Michael Horowitz.
So what happens if the new candidate for Time person of the year, the new darling of the left, drops a huge nuclear bomb down the road about the Clinton Foundation? What if there are indictments? Or what if AG Sessions concludes that the FBI investigation of the Clinton e-mails was a farce and takes corrective action?
How does the left now in love with AG Sessions suddenly claims that his actions were politically motivated?
Again, I don't have any information, but my instincts tell me that this "Sessions vs. Trump" is just too cute.
I am confident that President Trump will tweet down the road that "Jeff did a good job after all"! AG Sessions will tweet back "Thank you Mr. President".
We remember Peggy Lipton who was born in New York City on this day in 1946. She played "Julie" in "The Mod Squad" on TV.
Peggy was married to Quincy Jones, 1974-90.
— Silvio Canto, Jr. (@SCantojr) August 30, 2018
Law and order with a Brazilian flavor. Check this out:
"A leading candidate in Brazil's presidential election said police should be given license to kill criminals and those who do should receive medals not face prosecution.
Hard-right candidate Jair Bolsonaro said in an interview Tuesday night that he would "leave good people out of range of the shooting" and go at criminals full steam.
"This kind of people (criminals), you cannot treat them as if they were normal human beings, ok? We can't let policemen keep dying at the hands of those guys," Bolsonaro said on TV Globo's main nightly news program.
""If he kills 10, 15 or 20 with 10 or 30 bullets each, he needs to get a medal and not be prosecuted.""
I understand Mr. Bolsonero. The violence is out of control in major cities.
At the same time, he is overreaching with these comments.
A better idea may be to declare "martial law" in certain areas and go after the gangs with full military force. Secondly, Brazil has to tackle its porous borders!
PS: You can listen to my show (Canto Talk) and follow me on Twitter.
Posted by

Silvio Canto, Jr.
Post Link ---> 9:30 PM
Links to this post


The great Willie Mays hit his last home run, or # 660, on this day in 1973. He hit it off Don Gullett of the Cincinnati Reds.
Mays was # 2 behind Ruth when he retired. He had a .302 career average, 3283 hits and 1903 Rbi.
Maybe the greatest player ever! He gets my vote.
PS: You can listen to my show (Canto Talk) and follow me on Twitter.
---
Tags:
Willie Mays
To share or post to your site, click on "Post Link". Please mention / link to the My View by Silvio Canto, Jr. Thanks!
Posted by

Silvio Canto, Jr.
Post Link ---> 2:00 AM
Links to this post


Who remembers "Batgirl"? Yvonne Craig was born in Illinois in 1937.
Most of us remember her as the young woman who fought the bad guys along with Batman & Robin. Yvonne Craig died from cancer in 2015.
I recall the show and specially Batgirl's good looks.
She was an awesome looking Batgirl!
PS: You can listen to my show (Canto Talk) and follow me on Twitter.
---
Tags:
Yvonne Craig "batgirl"
To share or post to your site, click on "Post Link". Please mention / link to the My View by Silvio Canto, Jr. Thanks!
Posted by

Silvio Canto, Jr.
Post Link ---> 1:30 AM
Links to this post


On this day in 1967, Thurgood Marshall was confirmed as Supreme Court Justice.
Before being nominated by President Johnson, Mr. Marshall was a strong civil rights leader and attorney.
He served until 1991 when he was replaced by Justice Clarence Thomas.
A few years ago, Juan Williams wrote a good book about Justice Marshall:
Posted by

Silvio Canto, Jr.
Post Link ---> 1:00 AM
Links to this post


The great Ted Williams was born on this day in San Diego in 1918.
He was probably the greatest hitter ever, although his numbers were impacted by military service in World War II and Korea: .344 career batting average, a .482 On Base Average, 2,654 hits, 2,021 walks, 521 HR and 1,839 RBI.
He hit .406 in 1941, the last hitter to do so, and flirted again in 1957 with .388!
Williams was a bit temperamental with fans and the media. However, there was not a better hitter once the game started.
---
Tags:
Ted Williams 1918-2002
To share or post to your site, click on "Post Link". Please mention / link to the My View by Silvio Canto, Jr. Thanks!
(My new American Thinker post)
We read about Putin and Russian troops threatening neighbors. It's enough to remind us of another time when the then USSR invaded the then country of Czechoslovakia. It happened this weekend in 1968:
On the night of August 20, 1968, approximately 200,000 Warsaw Pact troops and 5,000 tanks invade Czechoslovakia to crush the "Prague Spring"–a brief period of liberalization in the communist country. Czechoslovakians protested the invasion with public demonstrations and other non-violent tactics, but they were no match for the Soviet tanks. The liberal reforms of First Secretary Alexander Dubcek were repealed and "normalization" began under his successor Gustav Husak.
It was the second time that USSR tanks under the banner of The Warsaw Pact had crushed democratic impulses in Eastern Europe. It also happened in Hungary in 1956 when Soviet tanks actually fought with people in the streets.
As a kid, we heard the stories of Cuban political prisoners. Our family dinner table was a classroom with my parents telling us about communism or reading the latest letter from Cuba.
I grew up admiring the men and women who risked their lives to fight for freedom. Some of these men were

Cardinal Mindszenty of Hungary

, those who tried to cross the Berlin Wall, the guerrillas who fought Castro in The Escambray Mountains and those who tried reforms inside the Soviet bloc.
It was a pop hit in the US. It was reality in the streets of Prague.
---
Tags:
Prague 1968
To share or post to your site, click on "Post Link". Please mention / link to the My View by Silvio Canto, Jr. Thanks!
Wednesday, August 29, 2018
The primaries in Florida & Arizona
FOLLOW MY BLOG

LISTEN TO OUR RECENT SHOWS
Check Out Politics Podcasts at Blog Talk Radio with
Silvio Canto Jr
on BlogTalkRadio

MY TWITTER

SUBSCRIBE TO OUR BLOG