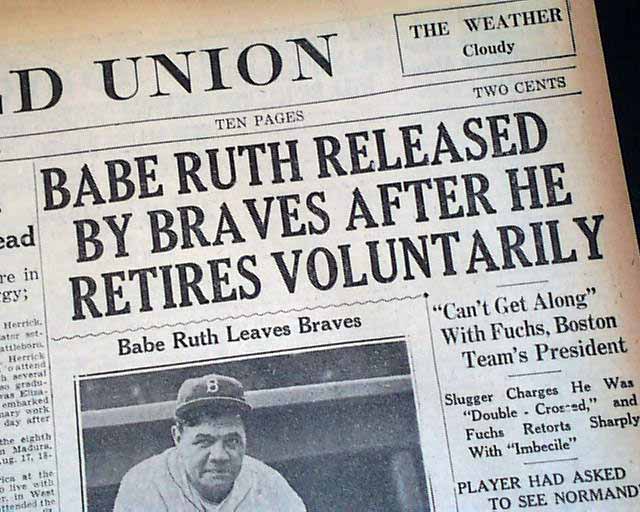 Babe Ruth retired from baseball in 1935.
He did not finish his career with the Yankees. Ruth played his last season with the Boston Braves. He hit # 714 in Boston!
Without question, the most significant baseball player of all time. I am not saying that he was the best player but was the game's greatest personality.
---
Tags:
Babe Ruth retired from baseball
To share or post to your site, click on "Post Link". Please mention / link to the My View by Silvio Canto, Jr. Thanks!