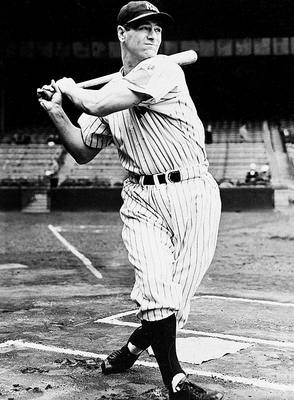 In 1925, a young Lou Gehrig was used as a pinch hitter. He replaced Wally Pipp the next day and did not miss another game until 1939 when he left for medical reasons.
Gehrig played 2,164 career games and the streak was 2,130! His last game was in 1939 and died in 1941.
He retired with 493 HR, 1,995 RBI and a .340 batting average. Incredibly, he averaged 0.92 RBI per game!
---
Tags:
Lou Gehrig begins his streak
To share or post to your site, click on "Post Link". Please mention / link to the My View by Silvio Canto, Jr. Thanks!