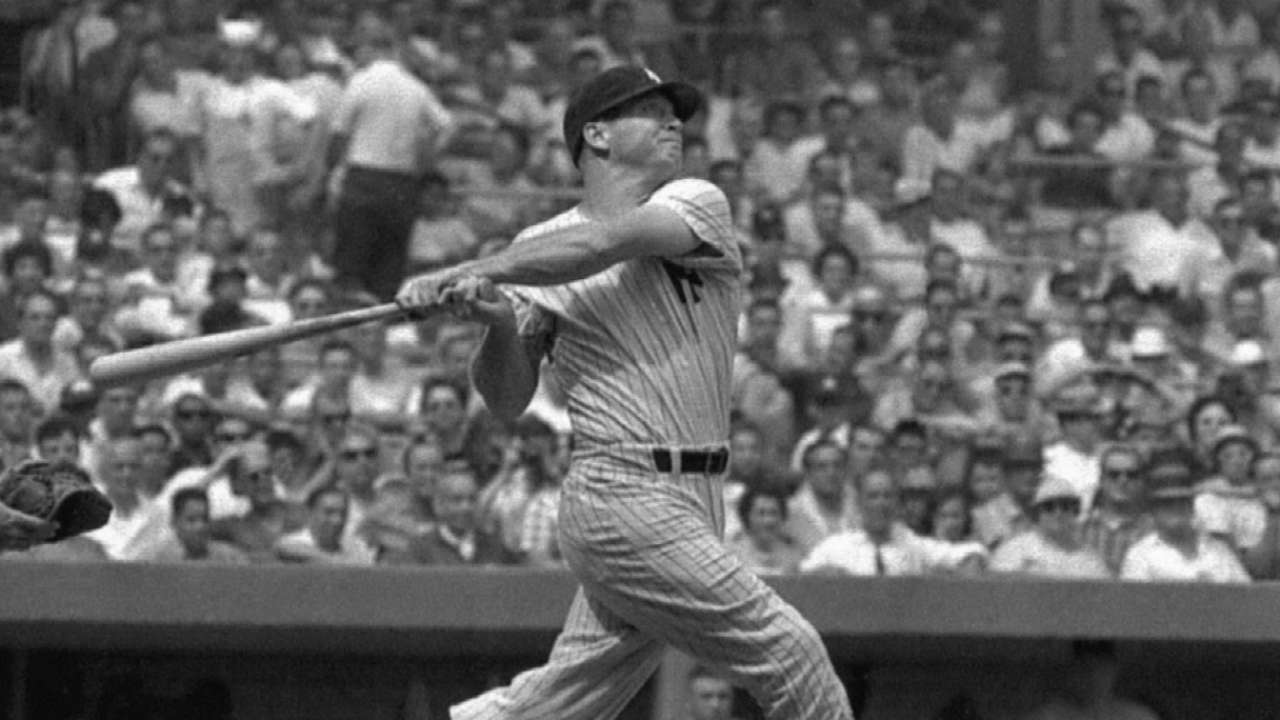 On this day in 1956, Mickey Mantle hit one of the most memorable home runs in his career. It happened on the second game of a doubleheader with the Washington Senators.
He hit a pitch from Pedro Ramos that came within 18 inches of leaving Yankee Stadium. The experts said that the ball could have traveled more than 600 feet.
---
Tags:
Mantle 1956
To share or post to your site, click on "Post Link". Please mention / link to the My View by Silvio Canto, Jr. Thanks!