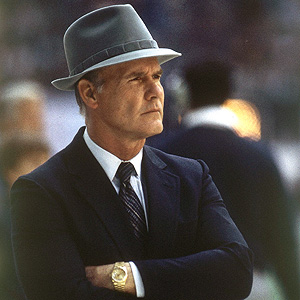 We remember Coach Tom Landry who was born in Mission, Texas on this day in 1924.
On the field, Tom Landry's numbers were second to none.
However, most people don't know about
his military service in World War II
:
"After just one year with the Longhorns, Landry headed to Europe for World War II where he flew 30 missions as a B-17 pilot with the Air Force. "
Landry died from leukemia in 2000. However, his name is all over Cowboys' history.
P.S. You can listen to my show (Canto Talk) and follow me on Twitter.