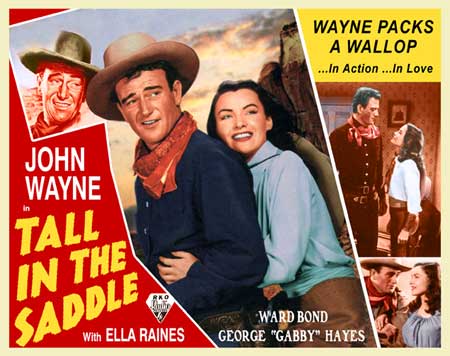 Had a chance to catch "Tall in the saddle", a 1944 John Wayne western. It must have been one of Wayne's earlier movies because he looks so young.
The story has Wayne arriving in a new town and in the middle of a murder.
Ella Raines did a great job as the horsewoman who owns the neighboring ranch.
It is a good movie!
— Silvio Canto, Jr. (@SCantojr) August 8, 2017
---
Tags:
John Wayne "Tall in the saddle"
To share or post to your site, click on "Post Link". Please mention / link to the My View by Silvio Canto, Jr. Thanks!