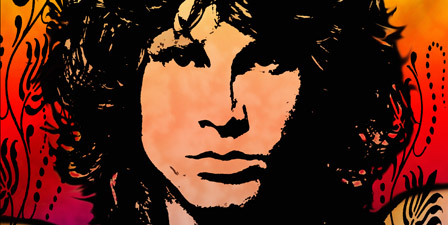 Jim Morrison died on this day in 1971. It happened months after Jimi Hendrix and Janis Japlin also died. And on the second anniversary of Brian Jones' death. It was a sad two year period for rock.
According to news reports, he was found dead in the bathtub of his Paris apartment. He was 27.
As I recall. "Riders on the storm" was on the radio at that time.
---
Tags:
Jim Morrison 1943-71
To share or post to your site, click on "Post Link". Please mention / link to the My View by Silvio Canto, Jr. Thanks!