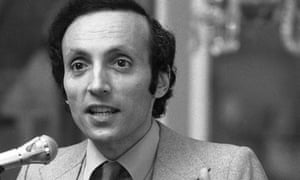 In the early 1970's, Eric Segal wrote a popular book that became an even more popular movie.

Who didn't see "Love Story" back then?

It was the easiest way to get a date with your favorite girl!

We remember Eric Segal today.

He was 72 when he died in January 2010:
"

Segal wrote the bestselling book about love and bereavement, which became a chart-topping film, in 1969 when he was 32 and a classics professor at Harvard.



As its most famous line, "love means never having to say you're sorry", entered popular culture, Segal became a celebrity and regular on TV shows, as well as a commentator on the Olympic games for the ABC network.




However, he continued to write right up to his death, producing more than half a dozen novels, essays

..."

(Obit)
He also wrote the screen play for The Beatles' movie "Yellow Submarine". Wonder how many people know that?
"Love Story" also made huge stars of Ryan O'Neal and Ali McGraw.