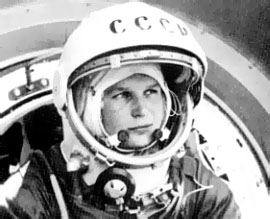 Valentina Tereshkova was born in Russia on this day in 1937.
On June 16, 1963, Cosmonaut Valentina Tereshkova of the USSR became the first woman in space. She flew 48 orbits and 71 hours.
— Silvio Canto, Jr. (@SCantojr) March 6, 2018
---
Tags:
Valentina Tereshkova USSR 1963
To share or post to your site, click on "Post Link". Please mention / link to the My View by Silvio Canto, Jr. Thanks!