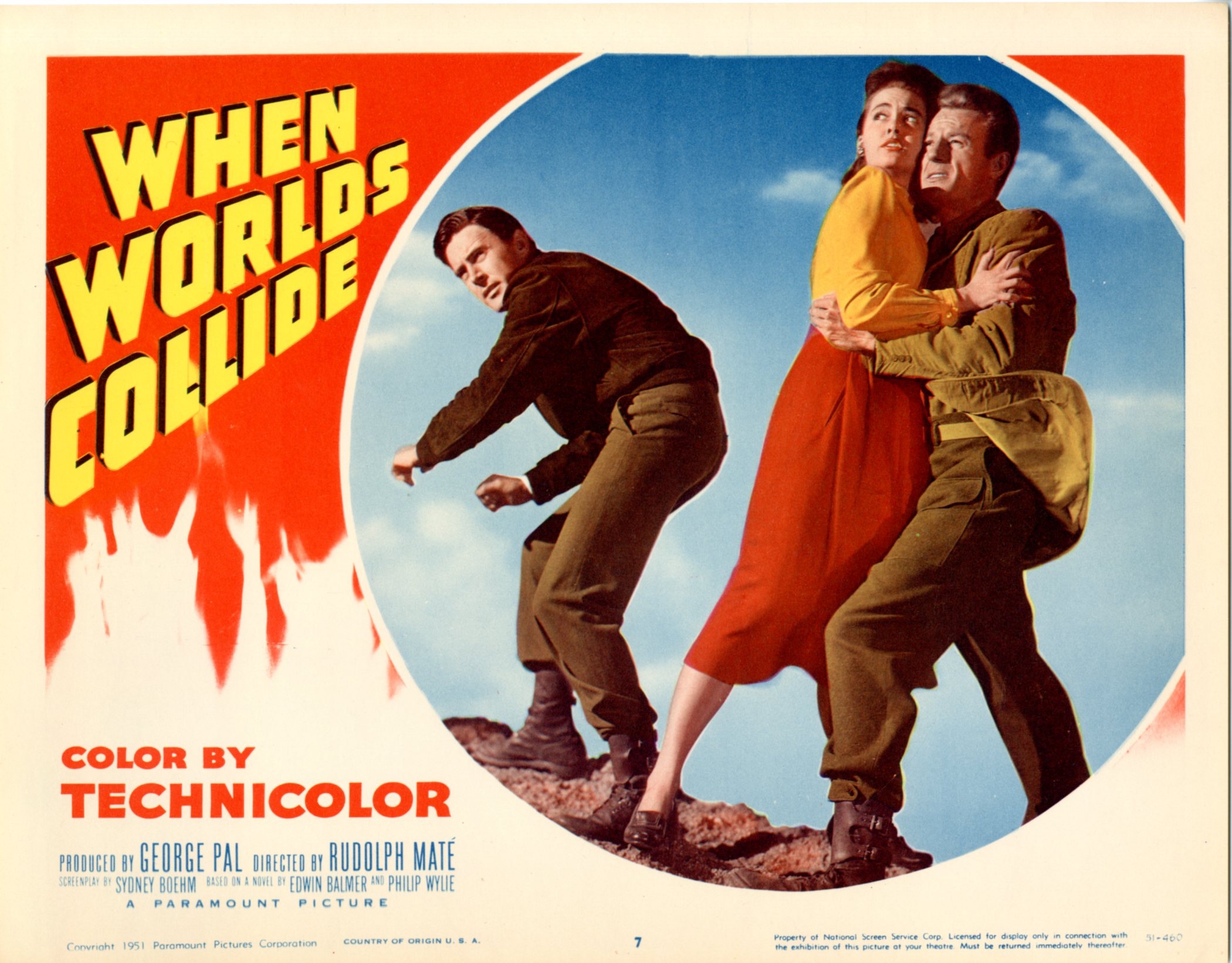 What would you do if the end of the world was coming? In this movie, the end is a star that will soon hit the earth and destroy mankind.
As you can imagine in a science fiction film, they build a flying version of The Ark. After that, they loaded up with food and supplies and try to save as many people as possible.
Do they succeed? I won't tell you but the The New York Times review from its day is interesting:
After all preparations and a brief but horrendous display of terrestrial upheavals as the satellite planet brushes by—shown in "earth-shaking" Technicolor, which is the most lately advertised kind—the actual departure of the rocket and its arrival on a new and frozen world are largely anticlimactic.




Except for a rustle of applause to salute a perfect pancake landing, the drowsy audience at the Globe, where the film opened yesterday, showed slight interest. It appeared skeptical and even bored. Mr. Pal barely gets us out there, but this time he doesn't bring us back.
Well, I am not so harsh. I did find the movie interesting but would not buy it or go out of my way to watch it again. So wait until it shows up in your local retro channel!
— Silvio Canto, Jr. (@SCantojr) April 8, 2017
---
Tags:
When worlds collide 1951
To share or post to your site, click on "Post Link". Please mention / link to the My View by Silvio Canto, Jr. Thanks!