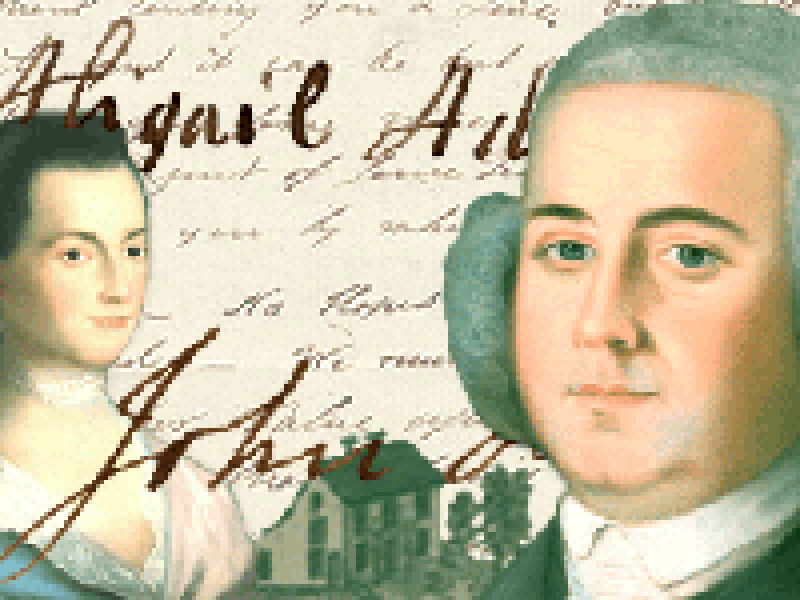 We remember John Adams as one of The Founding Fathers, first Vice President and second president (1797-1801). We remember Abigail Adams as one of the amazing women of her time. They were married October 25, 1764.
We remember them both for their amazing letters. They told us about the struggles of the young nation as well as their incredible love for each other:
On this day in 1777, Continental Congressman John Adams writes three letters to and receives two letters from his wife, Abigail. He is with Congress in Philadelphia, while she maintains their farm in Braintree, Massachusetts.
The remarkable correspondence between Abigail and John Adams—numbering 1,160 letters in total—covered topics ranging from politics and military strategy to household economy and family health. Their mutual respect and adoration served as evidence that even in an age when women were unable to vote, there were nonetheless marriages in which wives and husbands were true intellectual and emotional equals.
The letters are a treasure. Historians have relied on them to learn a great deal about those early days of the country.
---
Tags:
John and Abigail Adams
To share or post to your site, click on "Post Link". Please mention / link to the My View by Silvio Canto, Jr. Thanks!