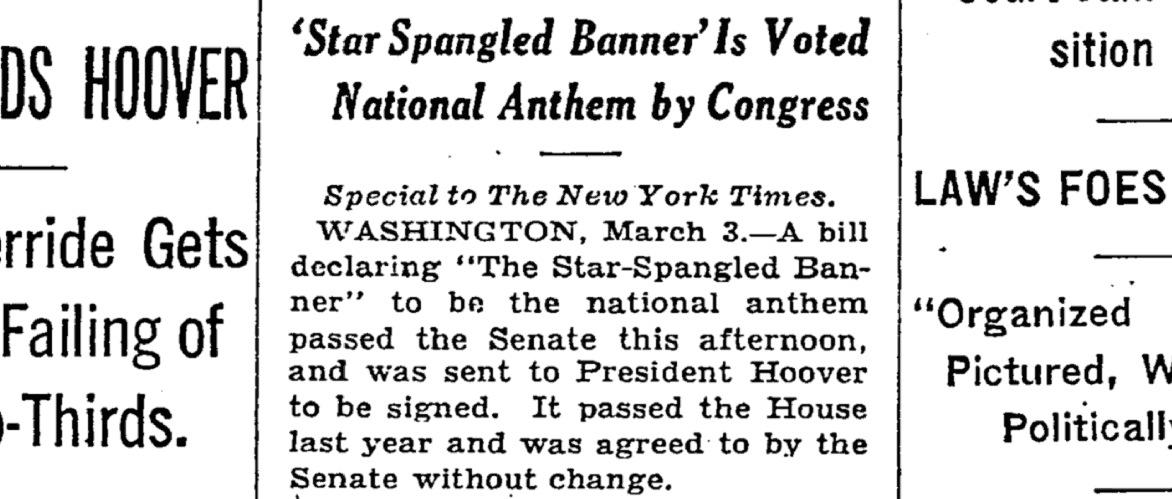 President Hoover made it official on this day in 1931. He signed a congressional act making "The Star Spangled banner" the official national anthem of the US. On September 13, 1814, Francis Scott Key wrote the lyrics.
P.S. You can listen to my show (Canto Talk) and follow me on Twitter.
---
Tags:
The Star Spangled Banner 1931
To share or post to your site, click on "Post Link". Please mention / link to the My View by Silvio Canto, Jr. Thanks!