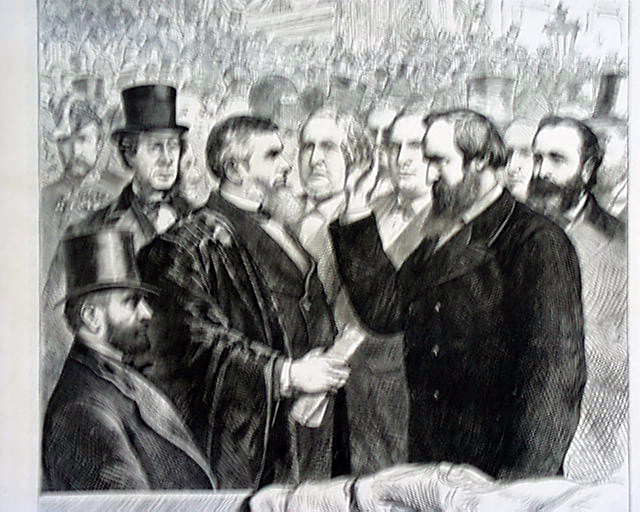 As you may remember from your US history class, the 1876 election was one of the most controversial ever. So Mr. Hayes had two ceremonies:
On this day in 1877, Rutherford B. Hayes is sworn in as the 19th president of the United States in the Red Room of the White House. Two days later, Hayes was again inaugurated in a public ceremony.
Mr. Hayes' presidency was very difficult, in part because of the aforementioned election. Also, we remember him for removing federal troops from the south. He was defeated for reelection in 1880.
— Silvio Canto, Jr. (@SCantojr) March 3, 2017
---
Tags:
Hayes 1876
To share or post to your site, click on "Post Link". Please mention / link to the My View by Silvio Canto, Jr. Thanks!