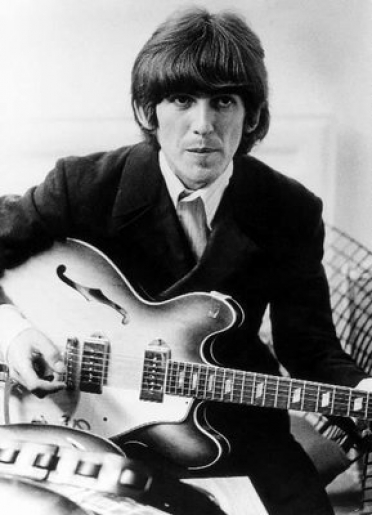 George Harrison was born in Liverpool on this day in 1943.
Of course, George died of cancer in 2001.
George always played behind John & Paul, the group's main songwriters and vocalists. They met in Liverpool and George was part of the original group that eventually became The Beatles.
George was indeed "the quiet Beatle" but played a great lead guitar.
You can hear that guitar in all of those riffs like "Day Tripper"! And he played the sitar in "Norweigan wood" and "The inner light".
He also sang background vocals!