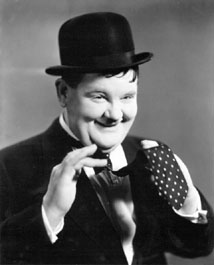 We remember Oliver Hardy, who was born on this day in 1892. We got to know him in all of those wonderful films with Stan Laurel.
They made 107 films: 32 short silent films, 40 short sound films, and 23 full-length feature films.
---
Tags:
Oliver Hardy
To share or post to your site, click on "Post Link". Please mention / link to the My View by Silvio Canto, Jr. Thanks!