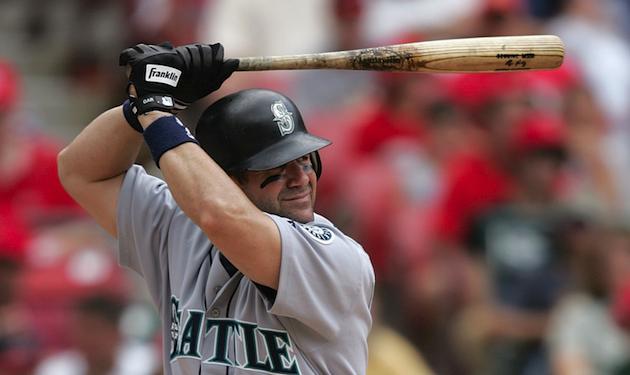 We say happy # 53 to Edgar Martinez, who was born in New York City on this day.
Edgar played his entire career with Seattle. He hit .312, 309 HR, 1,261 RBI and 2,247 hits in 2095 games. He was the DH for most of that career.
He also walked 1,241 times for a .419 On base Pct. Edgar was often pushed to the background because of stars like Ken Griffey, Randy Johnson and Alex Rodriguez.
Will he make it to the Hall of Fame? Let's see how many votes he gets next week. Edgar's numbers support induction but his status as a DH may hold back some of the writers.
---
Tags:
Edgar Martinez
To share or post to your site, click on "Post Link". Please mention / link to the My View by Silvio Canto, Jr. Thanks!