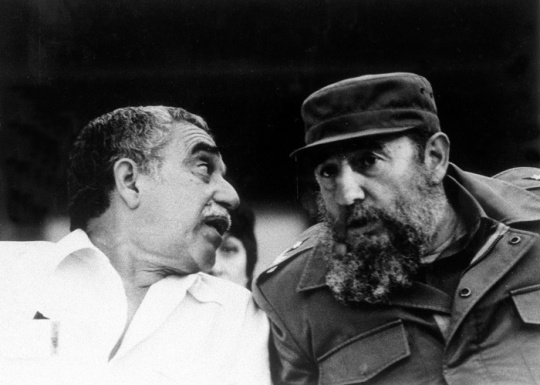 CLICK THE LINK BELOW TO LISTEN TO THE SHOW:
Some thoughts about Gabriel Garcia-Marquez & Fidel Castro 04/22 by Silvio Canto Jr | Politics Podcasts
:
Victor Triay, author and college professor, joins me for a chat about the Latin American left. We will also hear from Michael Prada. We will look at the death of Gabriel Garcia-Marquez, the well known author of the Spanish language, who died in Mexico City. My concern is that Mr Garcia-Marquez is another one of those Latin American intellectuals who loved Fidel Castro more than the Cuban people. How else do you explain his fascination with Castro?
---
Tags:
Fidel Castro and Gabriel Garcia-Marquez, To share or post to your site, click on "Post Link". Please mention / link to the My View by Silvio Canto, Jr. Thanks!