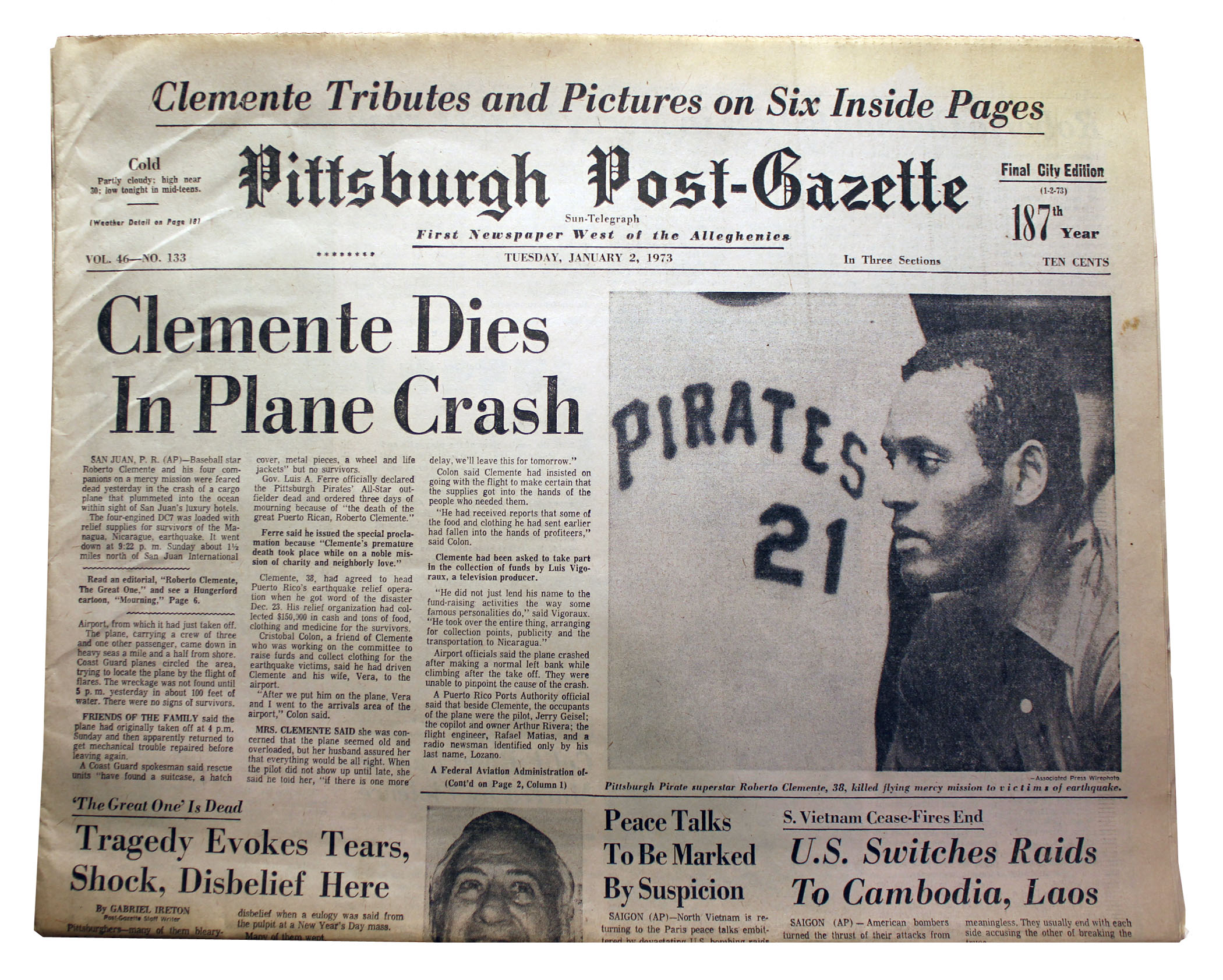 Roberto Clemente was killed in a plane crash many years ago:
"

On December 31, 1972, an airplane chartered by the professional baseball player Roberto Clemente to bring food and other relief supplies to survivors of a recent earthquake in Nicaragua crashes shortly after takeoff from San Juan, Puerto Rico.
Five people were killed in the crash, including Clemente, whose body was never recovered."
Like most of you, I was shocked to hear the news.
Clemente hit .317 and got # 3,000 on his last at-bat of the 1972 season. He was the MVP of the 1971 World Series and hit .318 in 5 post season series.
---
Tags:
Roberto Clemente
To share or post to your site, click on "Post Link". Please mention / link to the My View by Silvio Canto, Jr. Thanks!