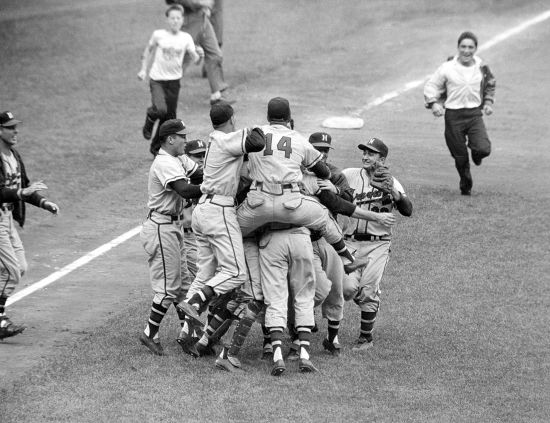 On this day in 1957, the Milwaukee Braves won the first and only World Series title in Wisconsin's history. (The Brewers lost the 1982 series to St Louis.)
The Braves were the underdogs. They faced Casey Stengel's Yankees, or the powerhouse of the 1950's. New York had won in 1956 and 5 between 1949-53. New York and Milwaukee met again in 1958.
It was a great series for Lew Burdette, who won 3 games. He won games 5 and 7 and pitched 3 complete games. Burdette was named Series MVP.
---
Tags:
Milwaukee Braves 1957
To share or post to your site, click on "Post Link". Please mention / link to the My View by Silvio Canto, Jr. Thanks!