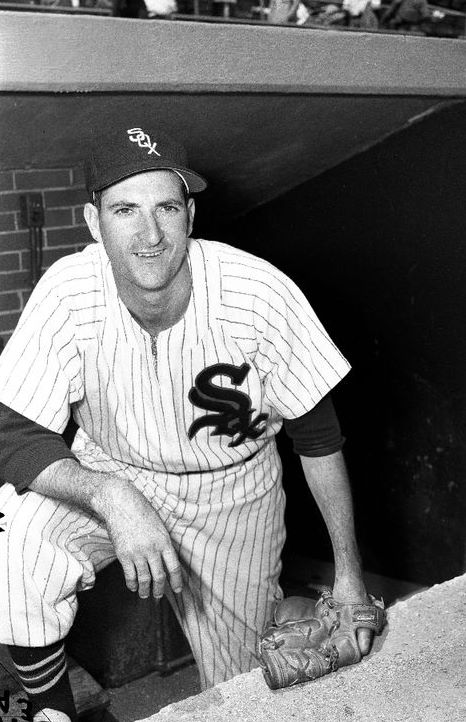 Sandalio Simeon (Castellon) Consuegra was born in Potrerillos, Cuba in 1920. He was drafted by the Washington Senators (now the Minnesota Twins) after pitching for Havana in the Florida International League in 1949-50.
Sandy broke in the majors in 1950 and started 18 games. He played for Washington and Chicago White Sox for a few more years.
"Consuegra was a swingman, a role that has vanished with five-man rotations and specialized bullpens. He started 71 times in 248 appearances in the majors. He had only 26 saves, since that was not the focus for relievers in his time. He got batters to put the ball in play.

In 809 1/3 innings pitched, he struck out just 2.1 men per nine innings – but his walk ratio was 2.7, he allowed almost exactly one hit per inning, and he kept the ball in the park, giving up just 43 homers.

Les Moss, who caught the Cuban with the White Sox in 1955-56, offered further insight. "Little Sandy Consuegra [he was 5'11" and 165 pounds] was a pretty good pitcher who fooled batters with an array of pitches, including an effective slider, and motions."
Consuegra also won 52 games with Cienfuegos of the Cuban Winter League in the late 1950's.
He married Blanca Ramos on July 28, 1943. They had three children: Rogelio, Silvia, and Norma.
Consuegra and wife left Cuba and was active in youth baseball in Miami. He died in 2005.
---
Tags:
Sandy Consuegra
To share or post to your site, click on "Post Link". Please mention / link to the My View by Silvio Canto, Jr. Thanks!