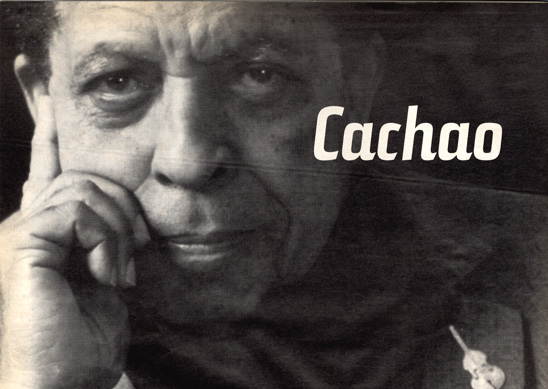 We remember Israel "Cachao" Lopez. He was born on this day in Havana, Cuba in 1918. For decades, he was in the middle of Cuban music:
"It is said that between his brother and him, a staggering 3,000 danzons had been written. Cachao also composed "El Danzon de Buena Vista," the title track for Ry Cooder's "Buena Vista Social Club" album.


In 1957, Cachao again blew everybody's mind by creating the descargas, or jam sessions, that had the top musicians in Cuba performing together. These recordings were so popular that in the 1960s, Al Santiago created the Alegre All-Stars, and in the 1970s the Fania All Stars were born.

After Castro took over Cuba, Cachao left the country for good.



When he came to New York, he started playing with such artists as Charlie Palmieri, Tito Rodriguez and the Alegre All-Stars with Tito Puente.




Throughout the late 1960s and '70s, he was all over New York City. In the late 1970s, Cachao moved to Miami, where he virtually went into obscurity, regulated to playing small clubs and weddings.




It wasn't until 1989, when a young and talented Cuban actor named Andy Garcia came into Lopez's life, that the world would know who this great master musician was. Garcia wanted a taste of his beloved Cuba and its music for "The Lost City," a movie he wanted to produce.


It finally was released this year.



That has produced two Grammys and a documentary on this man's music and his life."

(

Israel (Cachao) Lopez: the man who created the mambo

)
In recent years, Cachao had a huge comeback. Thanks to Andy Garcia, he was introduced to my generation, the kids who left Cuba and grew up in the US. We did not realize how important Cachao had been to the music that we love so much. He was a big part of Cuban music, along with Ernesto Lecuona, the magic of Beny More, Trio Matamoros and Celia Cruz.
Cachao died in March 2008. Thankfully, we have lots of CD's to remember his wonderful rhythms and arrangements:
— Silvio Canto, Jr. (@SCantojr) April 16, 2017