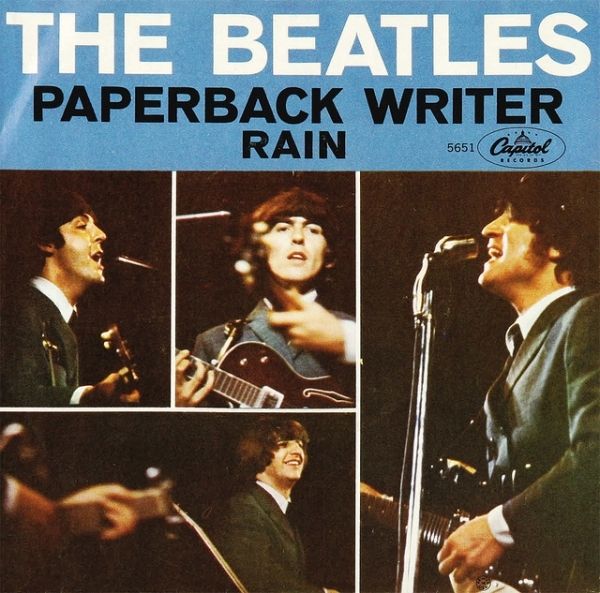 It's a shame that I did not save all of those wonderful 45 cover photos. My guess is that this one is quite a collector's item. After all, George and John are shown playing the guitar as lefties.
The Beatles released 3 LPs between Christmas 1965 and the summer of 1966. However, "Paperback writer", nor the B-side of "Rain", was included in "Rubber Soul", "Yesterday and today" or "Revolver".
"Paperback writer" was one of the group's finest 45s. The B-side of "Rain" was a sign of things to come.
The two songs were introduced on The Ed Sullivan Show in 2 fantastic promo films.
Why wasn't this 45 included in the "Revolver" LP? It seems to fit that one beautifully.
By the way, the book shown below has a song by song story of everyone recorded and released by the group. It is a wonderful resource to remember all of those tunes that we listened to on vinyl many years ago.
---
Tags:
The Beatles Paperback writer/Rain
To share or post to your site, click on "Post Link". Please mention / link to the My View by Silvio Canto, Jr. Thanks!