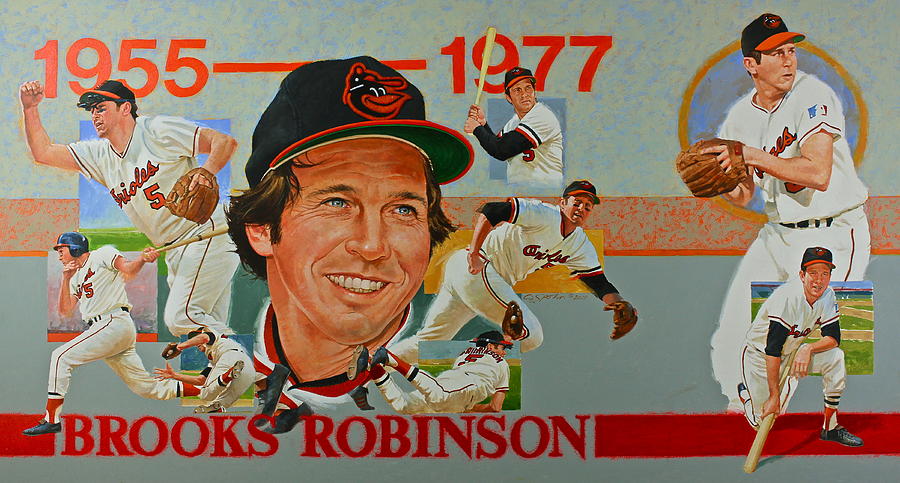 We say happy birthday to Brooks Robinson, who was born in Little Rock, Arkansas, on this day in 1937.
Brooks Robinson broke with the Orioles in 1957 and played his entire career in Baltimore. I attended Brooks Robinson Day at Memorial Stadium in September 1977.
Along the way, he played in 4 World Series, 2 ALCS, was the 1964 MVP and won an astonishing 16 consecutive gold gloves for his work as a third baseman. His play in the 1970 World Series earned him the MVP.
Overall, he hit .267 with 2,848 hits, 268 HR & 1,367 RBI. Brooks had a reputation for being a great clutch hitter. In his prime, he could hit a HR, a double or make a great play at third.
Robinson was elected to the Baseball Hall of Fame in 1983 and continues to be one of the most popular players of all time.
---
Tags:
Brooks Robinson
To share or post to your site, click on "Post Link". Please mention / link to the My View by Silvio Canto, Jr. Thanks!