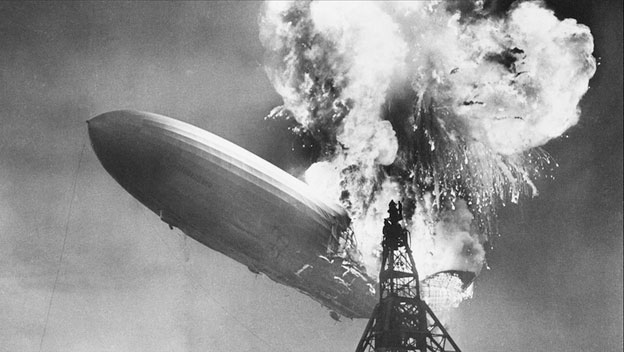 We remember one of the great tragedies of the 20th century. On this day in 1937:
The airship Hindenburg, the largest dirigible ever built and the pride of Nazi Germany, bursts into flames upon touching its mooring mast in Lakehurst, New Jersey, killing 36 passengers and crewmembers.
Herb Morrison's audio commentary is one of the greatest radio calls of the 20th century:
---
Tags:
The Hindenburg disaster 1937
To share or post to your site, click on "Post Link". Please mention / link to the My View by Silvio Canto, Jr. Thanks!