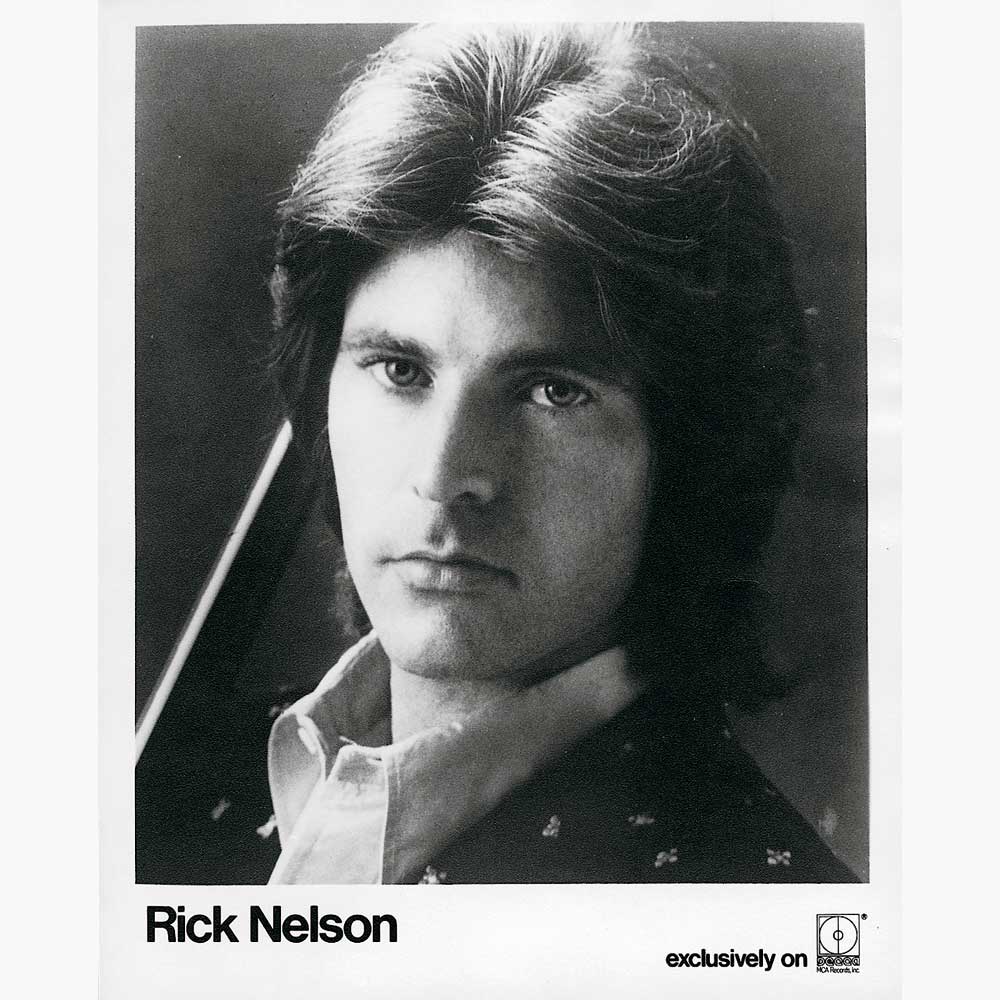 Rick Nelson died in a plane crash in Texas in 1985. He was flying to Dallas for a concert:
"

Beginning with his double-sided hit debut single, "I'm Walkin" b/w "A Teenager's Romance" (1957), Nelson reeled off a string of 30 rockabilly-tinged top 40 hits in the next five years—more than any other artist in the same period save for Elvis Presley and Pat Boone.

Like Elvis himself, Nelson saw his commercial appeal take a major hit with the arrival of the Beatles in 1964.

Nelson would remain musically relevant over the next decade, though, even earning credit for helping inspire the

California

sound of artists like Linda Ronstadt and The Eagles with his country-inspired late

1960s

work.

But after a brief revival in the early

1970s

fueled by the #6 pop hit "Garden Party" (1972), Nelson's career as a recording artist essentially ended."
He recorded many songs, from "Traveling man" to "Hello Mary Lou" to "Young emotions". My favorite is "Fools rush in", a tune from the 1940's that Nelson brought back in 1963.
You can get his music HERE.
---
Tags:
Rick Nelson
To share or post to your site, click on "Post Link". Please mention / link to the My View by Silvio Canto, Jr. Thanks!