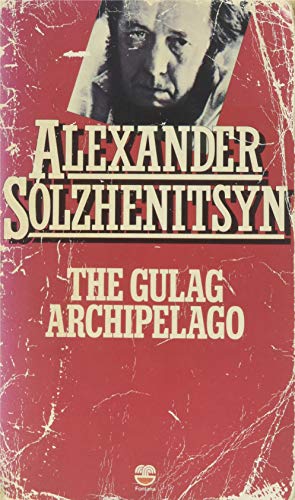 The Gulag Archipelago was published many years ago today:
"

Aleksandr Solzhenitsyn's "literary investigation" of the police-state system in the Soviet Union,

The Gulag Archipelago, 1918-1956,

is published in the original Russian in Paris. The book was the first of the three-volume work.

The brutal and uncompromising description of political repression and terror was quickly translated into many languages and was published in the

United States

just a few months later."
It is a very difficult book to read but worth the effort. The USSR died in 1992 but we can not forget what was done in the name of communism.
The Gulag Archipelago by Aleksandr Solzh... Reply w/ #AmazonWishList to add this http://t.co/7T7x9Lk56S via @amazon
— Silvio Canto, Jr. (@SCantojr) December 28, 2014
---
Tags:
The Gulag Archipelago
To share or post to your site, click on "Post Link". Please mention / link to the My View by Silvio Canto, Jr. Thanks!