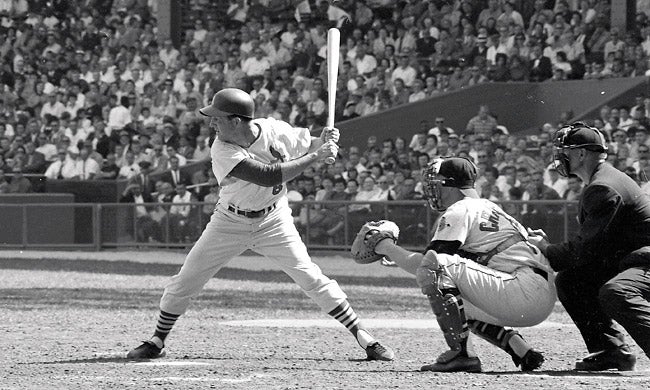 What a sad day for baseball: According to news reports, Musial died peacefully at age 92.
I never saw Musial play. He retired at the end of 1963 season so I never got to see him play.
Nevertheless, it did not take me long to learn about his amazing career:
"Musial's rank in several career offensive categories is significantly closer to first despite missing the entire 1945 season to serve in the United States Navy. When he retired after the 1963 season, he shared or held 17 big league records and 29 National League records. He currently ranks in the top 10 in five career categories -- second in total bases (6,134), third in doubles (725), fourth in hits (3,630), sixth in RBIs (1,951) and ninth in runs (1,949). His .331 career batting average stands 30th. He received MVP votes in 18 seasons, finishing as the runner-up four times after winning his third award in 1948. He was second in the balloting in 1957, when at age 36, he won the NL batting title for the final time. He won his seventh title -- only Ty Cobb (11), Honus Wagner and Tony Gwynn (eight each) won more -- 14 years after his first."
A few years ago, I wrote a post about Stan Musial. I recalled his last at bat, his last base hit, a ground ball to right field that Pete Rose, the Reds rookie second baseman, could not catch. Of course, passed Musial later on his way to breaking Ty Cobb's all time hits record.
RIP Stan Musial. You were great! I'm sorry that I never got the chance to watch you play.
---
Tags:
A word about Stan "the Man" Musial
To share or post to your site, click on "Post Link". Please mention / link to the

My View by Silvio Canto, Jr.

Thanks!