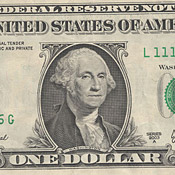 Some of us are old enough to remember the 1970's, the gas lines, the inflation, the stagflation, the very bad recession of 1982, the 1987 stock market crash and the 2000 dot.com implosion.
However, we recovered from each and everyone of these bumps.
Why is this recovery so slow? Is there an economic answer to that question?
My guess is that we are suffering through a "confidence crisis" brought about by all of the anti-business rhetoric and legislation like BO-Care.
In other words, no one wants to hire because they don't know what the rules of the game will be.
P.S. We spoke about the US economy with Randall Hoven. Click below for the show:
---