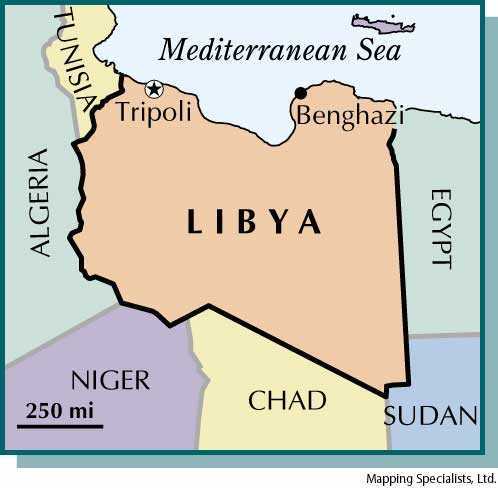 Here are a couple of headlines:
"Stocks held steep losses into the close as the unrest in Libya sent oil prices soaring and gave skittish investors a reason to sell stocks in a market that had climbed to multi-year highs."
Highest Gas Prices in February Since 1990, Attributed to Libya Turmoil
Did you read Libya in both headlines?
Where is Pres BO?
The Lybian Ambassador to the US wants a response. Can you blame him?
We are watching Lybian forces shooting and killing people and Pres BO is off to Ohio.
What's going on in Ohio?
Sorry but this is pathetic.
Pres BO has not made a single condemnation of a thuggish regime killing its own people.
Pres BO has not expressed his support for demonstrators who are risking their lives. (Bodies Reported on Streets of Libyan Capital)
Pres BO has shown a bit of interest:
embargo? no strong threats against Qhadafi and his son? no phone call to the U.N. Security Council?
Again, this is embarrassing.
Why aren't we standing with the people of Lybia now more than ever?
P.S. They don't get it in the UK either:
Obama's strange silence on Libya
Listen to
Silvio Canto Jr
---
Tags:
Will Pres BO ever say something about the situation in Libya?
To share or post to your site, click on "Post Link". Please mention / link to the My View by Silvio Canto, Jr. Thanks!