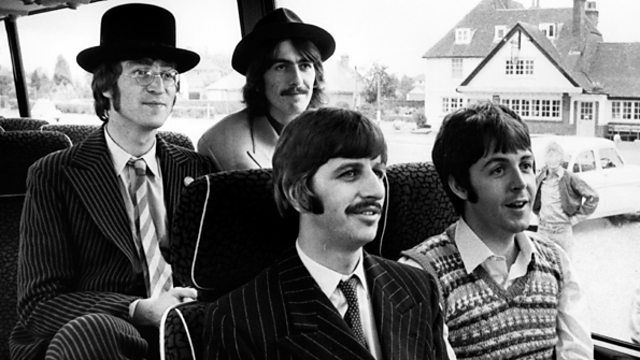 It was not their best album but pretty good.
Christmas 1967 and The Beatles released Magical Mystery Tour. It was the soundtrack of a British TV movie but it flopped in the US:
The LP also included the 1967 singles, including my very favorite
Hello Goodbye
and its crazy B-side
I am the walrus
. (What was that song all about anyway).
By the way, isn't the Hello Goodbye video great? Did The Beatles invent MTV? I think so!
Also included was
All you need is love
! The Beatles performed this song on the BBC and it was shown across the world by satellite. Last, but not least,
Baby you're a rich man
, another one of those songs that has been lost over the years.